Christian School Parked Outside Strip Club In Seattle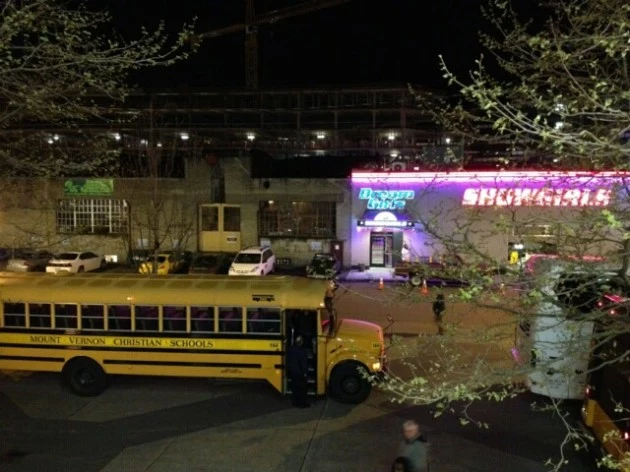 Bus driver: 'Hey Kids of the Christian School, we are taking you to a Seattle Mariners Game April 8th. I am gonna park right here so you kids head into the game and I will be right there'!
Maybe those were the thoughts of the bus driver who parked outside Showgirls strip club on Monday just outside of Safeco field. My friend took this picture and sent it to me and I about died laughing!