Seahawks Fans So Rabid They Make Their Own Logos And Display Them Proudly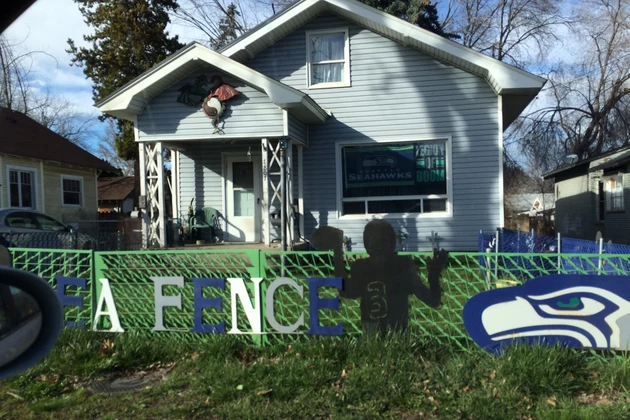 Having spent significant time in Seattle and living here I've come to a conclusion… there are more Seahawks fans in Yakima per capita than there are in Seattle. Fans here are so crazy they can't seem to find enough cool merchandise with logos that they have to make their own. Above is the house on Summitview with the "Sea-Fence" in front and below is a car I saw a few months ago that the driver had the "12" painted on the hood. Someone even slapped a logo on some pretty sketchy looking popcorn (also pictured below) that looked homemade to me… even if it wasn't.
Today I saw, but didn't get a photo of, a number 12 on the south side of I-82 between Sunnyside and Grandview constructed out of PVC pipe and painted in their old seafoam green that somehow was still standing despite winds upwards of 30 mph (good construction).