Playing 'Zelda's Lullaby' on an Ocarina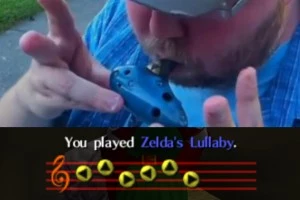 My wife surprised me and got me a new musical instrument to add to my collection – an ocarina. I've wanted one for a while since playing The Legend of Zelda: Ocarina of Time for Nintendo 64. To capitalize on it's popularity there was someone selling ocarinas that had the classic Triforce logo on them. These ocarinas seem simplified with less holes to play and even came with a book to play some Zelda tunes with music easy enough for anyone to read.
The first thing I couldn't wait to play was 'Zelda's Lullaby'. Here's my first ocarina recital.
Subscribe to KATS: THE Rock Station on