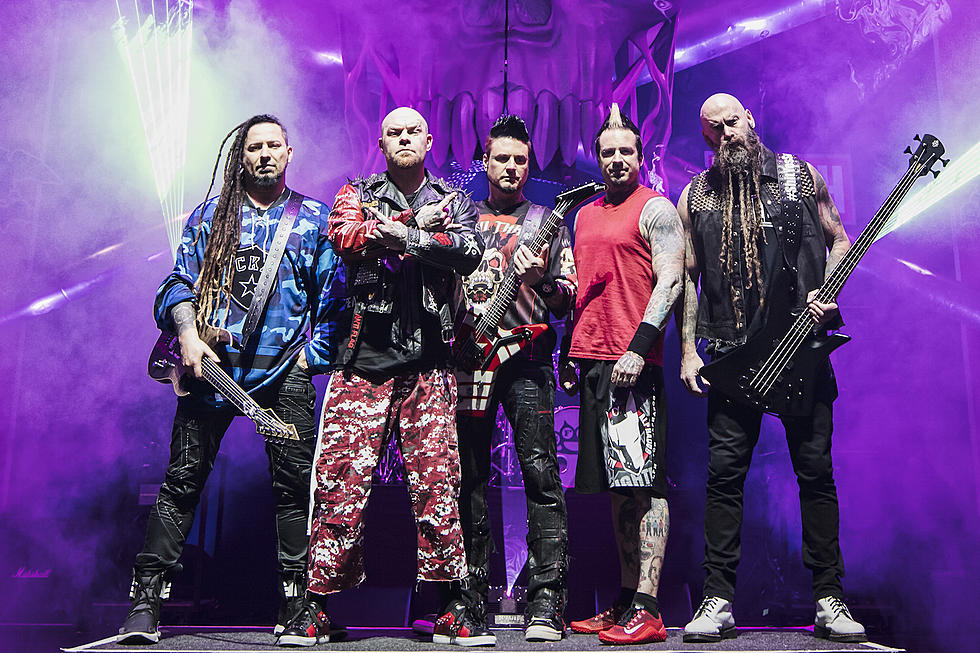 Five Finger Death Punch, Godsmack, Shinedown to Headline INKCARCERATION 2019
KENNETH SPORSHEIM
The event will return the weekend of July 12-14 to the historic Ohio State Reformatory in Mansfield, Ohio. In addition to enjoying over 30 bands on two outdoors stages, 70 tattoo artists, gourmet food, drinks and more, you can tour the reformatory, which was famously the filming location for the 1994 Oscar-nominated film The Shawshank Redemption.
This year's lineup also includes Live, Taking Back Sunday, Seether, Skillet, I Prevail, Starset, Red Sun Rising, Motionless in White, Fozzy, Buckcherry and many more! Check out all the bands that have been announced below, and be sure to get your tickets at the INKCARCERATION 2019 festival website. The bands will rock two stages set up within the Ohio State Reformatory grounds, with the set times to be announced in the lead up to this year's event.
The Tattoo Festival portion of the event will again boast over 70 booths featuring local and regional tattoo artists with more information on the participating artists coming soon. INKCARCERATION Music and Tattoo Festival promoters state, "Building off such a strong inaugural year, we are so stoked to give our fans even more in year two. With Billboard chart-topping bands such as Shinedown, Godsmack and Five Finger Death Punch leading the way, tattoo artists from around the globe, and the historic backdrop of the haunted Shawshank Prison, INKCARCERATION 2019 will be the don't miss rock event of the summer in the Midwest!"
Festival goers also can take part in self-guided tours of the Historic Ohio State Reformatory, home of the "Shawshank Prison." To be fully immersive, each tour experience should take about 1.5 hours.
Attendees can also experience Escape From Blood Prison, the annual Halloween haunted house attraction hosted at the historic Ohio State Reformatory. The event typically runs from September through early November each year, but the spooky attraction will be offered to festival goers all weekend long.
"It's an honor to be able to open the doors of Blood Prison a couple months early and give the guests of INKCARCERATION a few scares in July! The warden, his family and the Blood Prison inmates are all excited to meet the fans at INKCARCERATION," says Vic Amesquita, manager of Blood Prison.
Field, camping and VIP tickets are on sale now at this location. Check the website for ticket pricing.
2019's Most Anticipated Hard Rock + Metal Albums