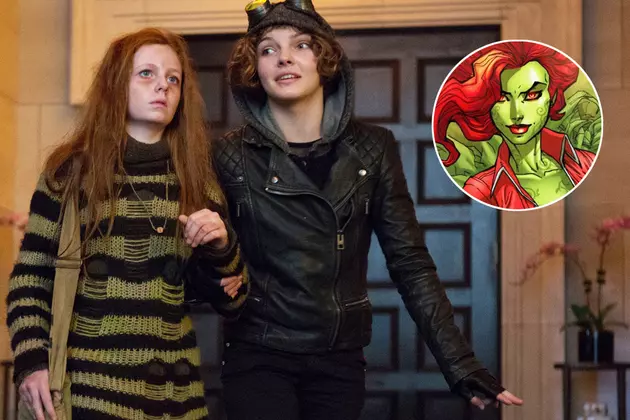 'Gotham' Recasting a Real Poison Ivy for Major Season 3 Role
FOX / DC Comics
Of the many proto-Batman figures FOX's Gotham has introduced in two seasons, perhaps none has seemed so bizarre as the pilot's "Ivy Pepper," a young figure implied to be the series' take on Poison Ivy, and occasionally reappearing in minor roles. Now, it looks like Season 3 will course-correct to introduce a real Poison Ivy, aged up and recast.
Per TVLine, Season 3 will officially elevate the role of Poison Ivy to series regular, recasting the role played by Clare Foley toward "an actress in her late teens to assume the now-series regular role of the would-be eco-terrorist." Presumably, the new star will represent the same Ivy Pepper, renamed from the comics' Dr. Pamela Isley.
It also seems likely that the new Ivy represents TVLine's previous character description of "a young villainess who uses her sexuality to entrap men," which certainly ranks among one of the creepier ways Gotham could have made this transition.
We'll learn more of Gotham Season 3 in the coming months, but what other course-corrections might Gotham make in the next few years?
Check Out 100 TV Facts You May Not Know!