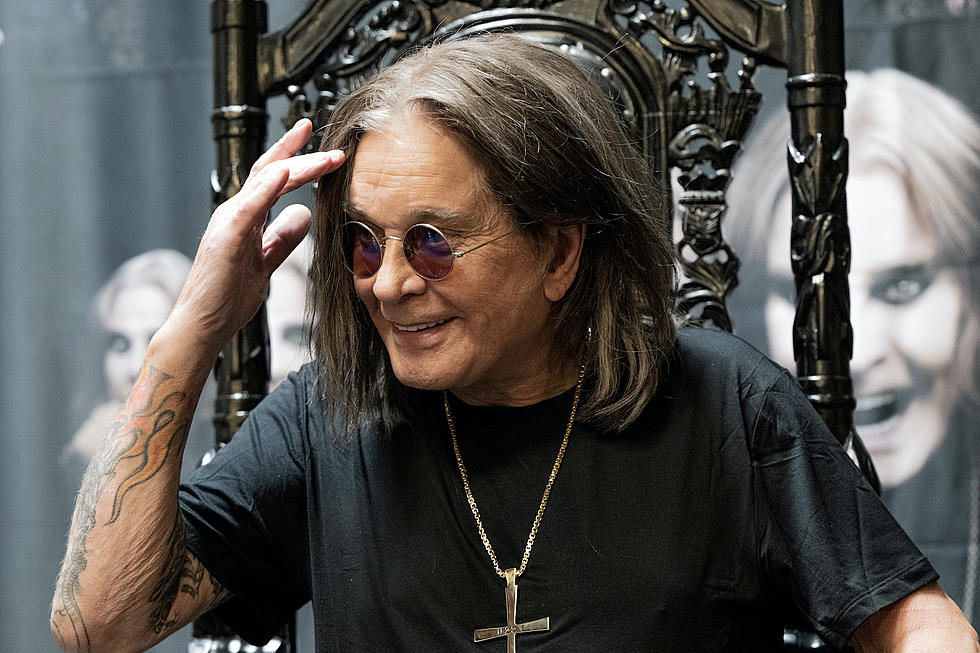 Ozzy Osbourne Gives Latest Health Update on New 'The Osbournes Podcast'
Scott Dudelson, Getty Images
Ozzy Osbourne offered a health update and explained he'll undergo another surgery soon when he and his family appeared on the latest episode of the newly revived The Osbournes Podcast. The podcast starring the rock royalty family had been dormant for the last five years before making a comeback this month.
On the episode Tuesday (Sept. 12), Osbourne discussed his upcoming surgery — his fourth stemming from a fall in 2019 that aggravated injuries he suffered in a 2003 ATV accident — with his wife and manager, Sharon Osbourne, his son Jack Osbourne and his daughter Kelly Osbourne, all of whom appeared alongside Ozzy on the original The Osbournes reality TV series.
Catch the new episode of The Osbournes Podcast further down toward the bottom of this post.
READ MORE: True or False - Which of These Legendary Rock Stories Really Happened?
"My lower back is, I'm going for an epidural soon because what's happening, what they've discovered is the neck has been fixed, below the neck there's two vertebrae where the bike hit me and disintegrated, there's nothing left of 'em," Ozzy explains on the podcast. (via Blabbermouth)
Ozzy has only performed twice at live events since he last toured in 2018. Since 2019, a spate of cancellations due to health has surrounded plotted extensions of his "No More Tours II" tour — the latest came in July when he backed out of October's Power Trip Festival. In February, Ozzy dropped off a planned trek with Judas Priest. Around that time, Ozzy suggested his touring days "have ended."
Now, another operation is on the horizon for Ozzy. Alas, "I don't know what the fuck [the doctors are] doing," the 74-year-old rocker adds when Jack asks if they're fusing his discs. "All I know is right now I'm in a lot of pain, I'm in a lot of discomfort."
In 2022, Ozzy contracted COVID and said he couldn't walk properly because of his neck issues. Ozzy gave a previous health update this summer.
Get the Loudwire newsletter and Loudwire app.
The Osbournes Podcast, "Return of the Osbournes" - Sept. 12, 2023
Farewell Tours That Were Actually Farewell Tours
This time, they meant it.