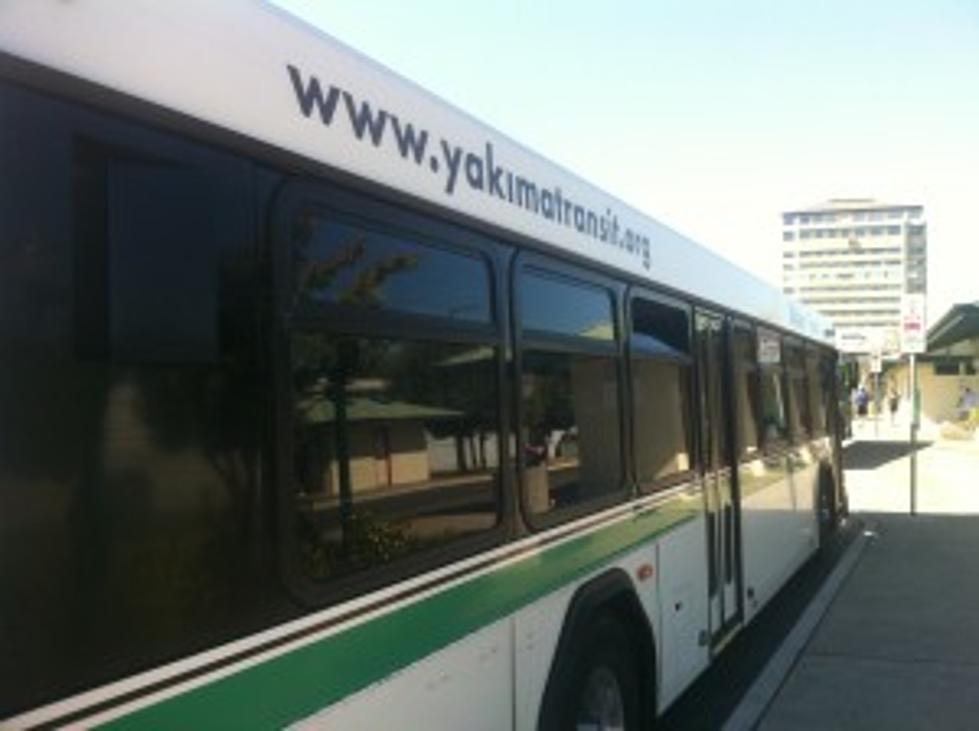 Yakima Transit Offers Free Shuttle Bus Service to This Year's Fourth of July Celebration
T.S.M./John Riggs
Yakima Transit is offering FREE shuttle bus service to this year's community Independence Day celebration at the fairgrounds on Friday, July 4.
The bus service is setting up three Park & Ride locations in Yakima to get you to State Fair Park with little hassle.
* Gateway Center on Fair Avenue in front of Office Max.
* Eisenhower High School off 40th Avenue and Tieton Drive.
* Holy Family Church off 56th Avenue and Tieton Drive.
Buses will run continuously from all three pick-up/drop-off locations from 3:30- 9:30 p.m. and again from 10:30-11:30 p.m. (following the fireworks display at the fairgrounds).
For more information, call Yakima Transit at (509) 575-6175.