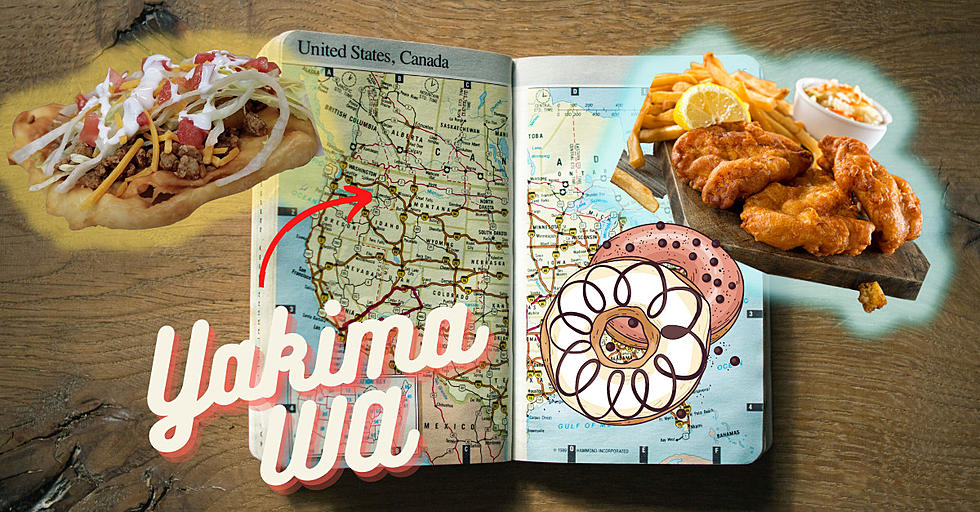 5 Restaurants That Should Go in the Soon-to-Be Closed 7-Eleven on Summitview Ave
Simply Mamá Cooks via YouTube/Revolt/Canva
The following are among the five (5)  that I think would be a great fit for the soon-to-be-closed 7-Eleven store on Summitview Ave. I've heard from several people that asked employees at the 7-Eleven that it will be closing sometime during March 2022. This is such sad news, especially seeing as how this place has been a fixture of Yakima for nearly 3 decades!
Ivar's Fish & Chips or Skipper's Stand-alone Restaurant in Yakima
One thing that is deeply missed in the hearts of many in the Yakima Valley is a Skipper's Seafood & Chowder stand-alone restaurant. I can't blame them, that deeply fried cod and salty fries surely sounds delightful. I have tried to find some great fish and chips in Yakima. Most recently, I discovered they have some available on the menu at 2nd Street Grill. The fish was pretty good; I took some home for leftovers. They even gave me a to-go cup for the malt vinegar! Ivar's is a classic Washington state fave, especially since it is huge in Seattle, so the next logical step is for them to expand a restaurant here in Yakima. If they make it a walk-up place, that would be great! Not sure where people would go to park, though!

Dick's Burgers Yakima
It's about [bleeping] time that Dick's Burger joint made its way to Yakima, I mean WHAT is the hold-up?? However, on second thought, perhaps this Summitview Ave location isn't such a great fit for them because I already know it would be PACKED with customers and there is not ample parking available for this sort of spot. I would still show up, however, and order myself a classic cheeseburger! Now, if they brought a Dick's Burger food truck as a permanent fixture in this space, I think it could work! It works in Bellingham!
Ethiopian Food in Yakima
I am surprised at the number of people in Yakima who are requesting an Ethiopian restaurant. Ethiopian food is so freaking good! I'm talking fried catfish, Wots, and Injera. If you're ever in Seattle, check out Amy's Merkato Eritrean & Ethiopian Restaurant and Deli in the Columbia City part of town.

Indian Taco Place in Yakima
Okay, we do have A&B's Native American Cuisine out in Toppenish, but if you live or work in Yakima and are on a short lunch break, you don't have the luxury of driving out there, and vice versa. So I think the 7-Eleven would be a great spot to land for a walk-up Indian Taco restaurant. That place would be PACKED, too!

Dunkin' Donuts in Yakima
If I had a dollar for every time my daughter Willow told me she wishes we had a Dunkin' Donuts in Yakima, I'd be a billionaire, no cap (as the kids say these days). I remember growing up in Tennessee seeing Dunkin' Donuts commercials even though we didn't have any locations in Nashville. The first time I ever went to one was in Renton, of all places, when Willow must have been around age two. I just loved going in there for the pink and yellow decor, not necessarily because of the donuts or the coffee. If you look closely in the coffee aisle of your go-to grocery store, you will find some K-Cups of Dunkin', though!