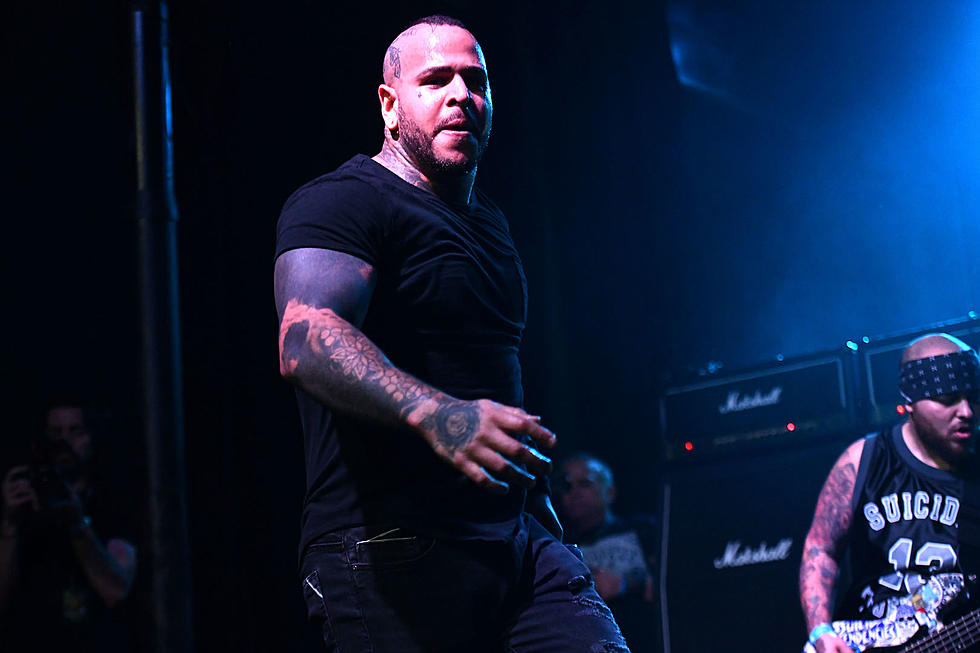 Bad Wolves' Next Album Is Their 'Vulgar Display of Power,' Tommy Vext Says
Scott Dudelson, Getty Images
Bad Wolves' upcoming effort will be their album equivalent to Pantera's Vulgar Display of Power, if lead wolf Tommy Vext's comparison can be taken to heart. He said as much after getting offstage at Sonic Temple this past weekend, where Bad Wolves rocked alongside System of a Down and more on Friday (May 17).
Watch the video down toward the bottom of this post.
"I'm really excited for people to hear the new record," Vext relayed in the post-show conversation with 102.7 WEBN's Nudge Medley. The singer indicated that Bad Wolves have finished the album they started recording earlier this year. "If Disobey was our Cowboys From Hell, then this new record will be our Vulgar Display of Power," says the vocalist. (See the exchange about two minutes into the clip.)
"That's a Pantera reference, if you don't know," the musician quipped before joining the host in the frequent fan adage taken from Pantera's "Walk." "If you don't know the reference, you can walk on home, boy."
Additionally, the Bad Wolves frontman made note of the smooth facilitation between studios as band members recorded their contributions to the large stash of songs they had written. In fact, the band initially had up to 21 songs penned for the album, which will presumably be narrowed down to about half that number.
"This process of recording this record was pretty seamless," the vocalist stated. "We all knew what we wanted to knew. We went in, we kind of nailed it. John [Boecklin] went to Nashville, crushed the drums out there. We did [sessions in] Vegas and L.A., so we were all over the country recording."
Bad Wolves imminent album will be their second after Disobey, the 2018 release that contained the band's hit Cranberries cover, "Zombie." Vulgar Display of Power was technically Pantera's sixth studio album, but the second following Cowboys From Hell, the first album to establish the influential act's now-classic sound.
Bad Wolves previously covered Pantera in tribute to Vinnie Paul, the Pantera and Hellyeah drummer who died in 2018. Last month, Vext and company sought listeners' advice on what song Bad Wolves should cover next.
Bad Wolves' Tommy Vext Speaks With 102.7 WEBN's Nudge Medley
See Pantera in the 66 Most Important Moments in Metal History