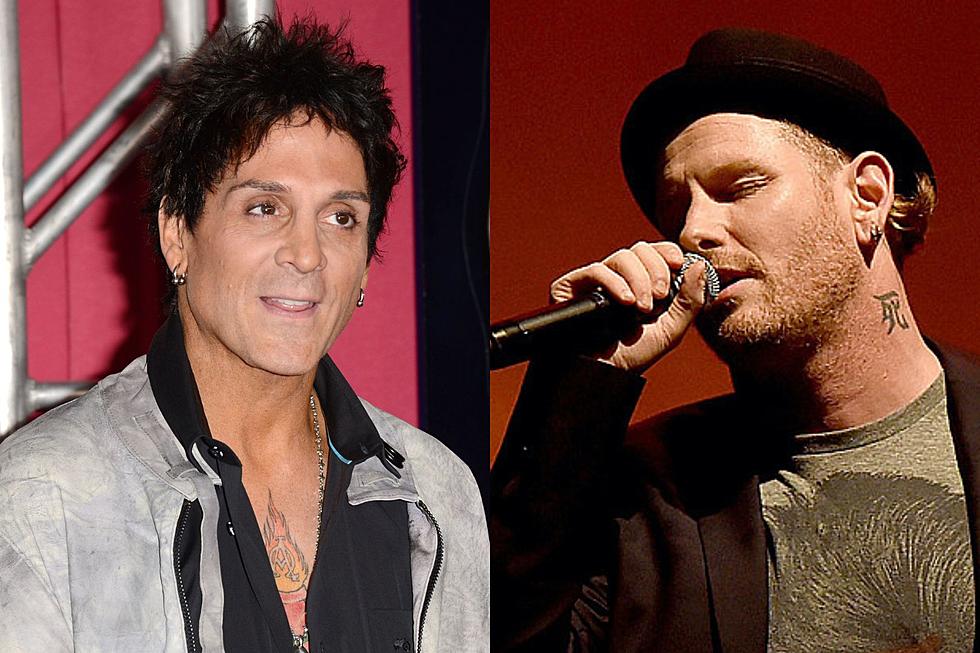 Will There Be a Collaboration Between Slipknot and Journey in the Future?
Kevin Winter, Getty Images/ Jason Merritt, Getty Images
Journey drummer Deen Castronovo said he would "love" to work with Slipknot frontman Corey Taylor one day.
During a recent appearance on the Thunder Underground podcast, Castronovo was asked if there are still any musicians he would love to work with one day. "Corey Taylor. I'd love to work with Corey someday," he responded (as transcribed by Blabbermouth).
"I don't know if that will ever happen. I've met him a few times. He's the sweetest frickin' man. And in my opinion, he's a genius. The books he's written, the spoken-word stuff. He's a brilliant artist all around… Even his solo band." he said, adding that he always wanted to be in Stone Sour.
Castronovo was initially dismissed from the Journey in 2015. Years of alcohol and drug abuse culminated in him being sentenced to four years of probation for a variety of charges related to his now wife. Castronovo re-joined the band in 2021, and has been performing with them ever since. He also fronts a project called Revolution Saints.
"I would love to get hold of Corey and say, 'Dude, just let me play drums on a record or a song or something,'" he continued. "I'd love to do something with him. Or have him guest sing on a Revolution Saints song. He'd be sick — just sick."
He concluded by saying, "[Corey is] a badass. The Slipknot stuff was unbelievable — he's amazing with that. But I loved what he did with Stone Sour and his new solo band. I think the guy's just so well rounded. He's got a good, solid head on his shoulders. His feet are on the ground. He doesn't believe the hype. And he's brilliant, in my opinion — he's just brilliant. So if you're watching, Corey, or listening, dude, let me play… I'll pay you — I'll pay you to [let me] play on a song."
Slipknot are currently gearing up to head on tour, kicking off on May 18 at Welcome to Rockville. Make sure to grab your tickets here. Who knows, maybe Castronovo will be there.
Every Slipknot Song Ranked
Push your fingers into your eyes.
*Last updated July 29, 2022. We still need time with the rest of the new album!