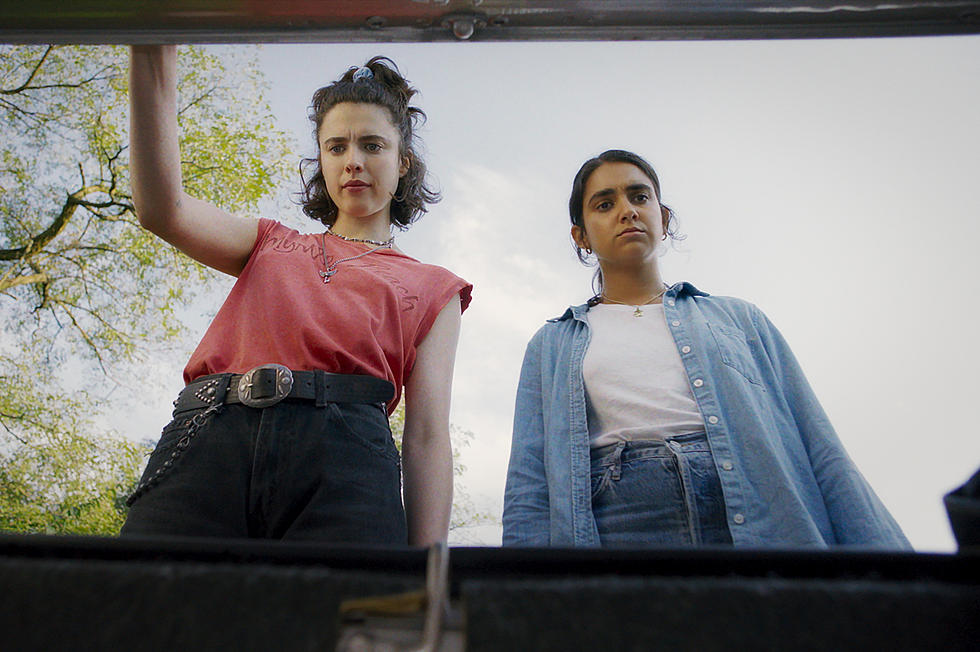 'Drive-Away Dolls' Trailer: Ethan Coen's First Solo Film
Focus Features
Drive-Away Dolls is a road-trip comedy directed and written by Ethan Coen. While the future of the Coen brothers future in filmmaking seemed uncertain — the pair have not collaborated on a movie together since 2018's The Ballad of Buster Scruggs — each has begun making films separately. Drive-Away Dolls is Ethan Coen's first feature as a solo director. Apparently, he and his writing partner (and wife) Tricia Cooke, wrote the film over the course of the Covid-19 pandemic.
The film stars  Margaret Qualley, Geraldine Viswanathan, Beanie Feldstein, Pedro Pascal, Colman Domingo, Bill Camp, and Matt Damon. Take a look at the trailer below:
READ MORE: Jeff Bridges Would Do a Big Lebowski Sequel - On One Condition
The official synopsis of the film is as follows:
Written by Ethan Coen and Tricia Cooke, this comedy caper follows Jamie, an uninhibited free spirit bemoaning yet another breakup with a girlfriend, and her demure friend Marian who desperately needs to loosen up. In search of a fresh start, the two embark on an impromptu road trip to Tallahassee, but things quickly go awry when they cross paths with a group of inept criminals along the way.
It seems that Jamie and Marian get a little bit more than they bargained for when they take their road trip. Unbeknownst to them, there were some valuable goods in the trunk of the car. Whoever owns that briefcase really wants to get their hands back on it. Unfortunately, most of the hired guns they send after the briefcase aren't particularly skilled at their job.
Drive-Away Dolls is scheduled to open in theaters on September 22.