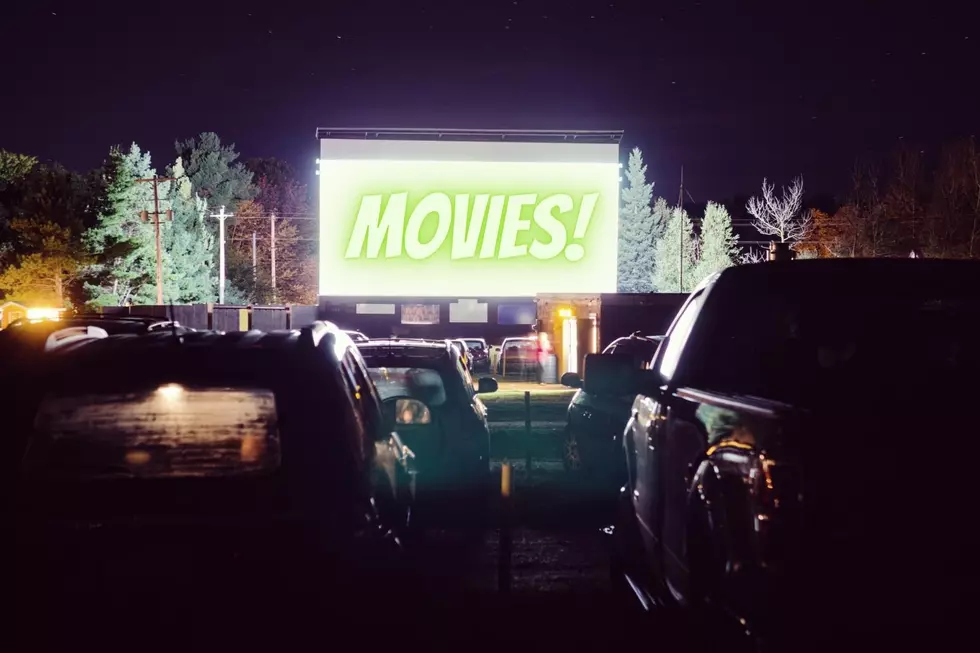 5 Best Places to Build a Drive-In Theater in Central Washington
Canva
When was the last time you went to a Drive-In Movie?
If you're like me, it has probably been quite a while, as there aren't too many of them left. In fact, you'd be hard-pressed to find a full-time drive-in movie theater in Central Washington. This should change, and we've identified 5 places in our region that are the best places to have one.
How Many Drive-In Theaters are There in Washington State?
There aren't many drive-in theaters left in the state of Washington. This is a fairly common thing across all 50 states, where the decline in drive-ins is about 90%+ since the 1970s. I've been able to find only 5 drive-in theaters actually still operating in Washington.
On the west side of the state, you'll still be able to see a flick outdoors in Port Townsend, Shelton, Bremerton, and Oak Harbor. The only one I can find in Eastern Washington is located in Colville, in the northeast part of the state. Glaring, is the absence of at least one classic drive-in theater in Central Washington. This has to change!
What Happened to Drive-In Movie Theaters in Central Washington?
Back in my youthful days in Wenatchee, I had the opportunity to be a movie theater projectionist. I worked primarily at the Liberty Cinema in downtown Wenatchee, which had 3 screens - also known as a tri-plex. This was challenging when the theater manager would have all three flicks starting within a minute or two of each other. Fortunately, I had flexible fingers in those days - circa 1980-81.
Occasionally, I got the assignment to run the projector at the Vue Dale Drive-In, which was located on the south end of town.  I have fond memories of showing films at the drive-in and plenty more memories of watching shows there as a kid. But, as with many things, the popularity of drive-in movies faded, as consumers had more entertainment options, first with home videos, and now of course with streaming.
5

 Best Places to Build a 

Drive

-In Theater in Central Washington

Is it just nostalgia at work here, causing me to wonder if drive-ins could make a comeback, or would this be a viable business venture for a well-funded movie lover?

I haven't crunched the numbers, but I have identified 5 of what I consider to be the best places to build a drive-in movie theater in Central Washington.
Yakima
Obviously, Yakima tops the list because, well, I live here. More importantly, as the largest city in Central Washington, it just makes sense. I believe the last drive-in movie I saw was at the Country Drive-In on Nob Hill, which was in roughly the current Apple Valley Dental location. I'm thinking the movie was Titanic.
Wenatchee
Wenatchee is sort of a regional hub for much of North Central Washington and would be an ideal place for a drive-in movie theater.
Chelan
Chelan has much to offer any time of the year, but between Spring and Fall people from all over the region come to play in the sun and have fun. The lake, the water park, the wineries, why not a drive-in movie theater?
Ellensburg
This is a no-brainer. The Burg is a college town. C'mon!
Lower Yakima Valley - Sunnyside, Toppenish, Grandview, Zillah, Wapato
I think any of these towns along I-82 in the lower Yakima Valley would be ideal spots for a drive-in movie theater. Toppenish could draw people up highway 97 from as far away as Goldendale. Maybe the Yakama Nation could add this idea to the tremendous entertainment opportunities that they already provide with the Legends Casino Hotel and Events Center.
To any entrepreneurial types out there who think bringing a drive-in movie theater to any or all of these areas of Central Washington might be a project you're willing to take on,  I'll simply say - if you build it - they will come.
LOOK: Things from the year you were born that don't exist anymore
The iconic (and at times silly) toys, technologies, and electronics have been usurped since their grand entrance, either by advances in technology or breakthroughs in common sense.
See how many things on this list
trigger childhood memories—and which ones were here and gone so fast you missed them entirely.
25 Scaredy Cat-Approved Halloween Movies