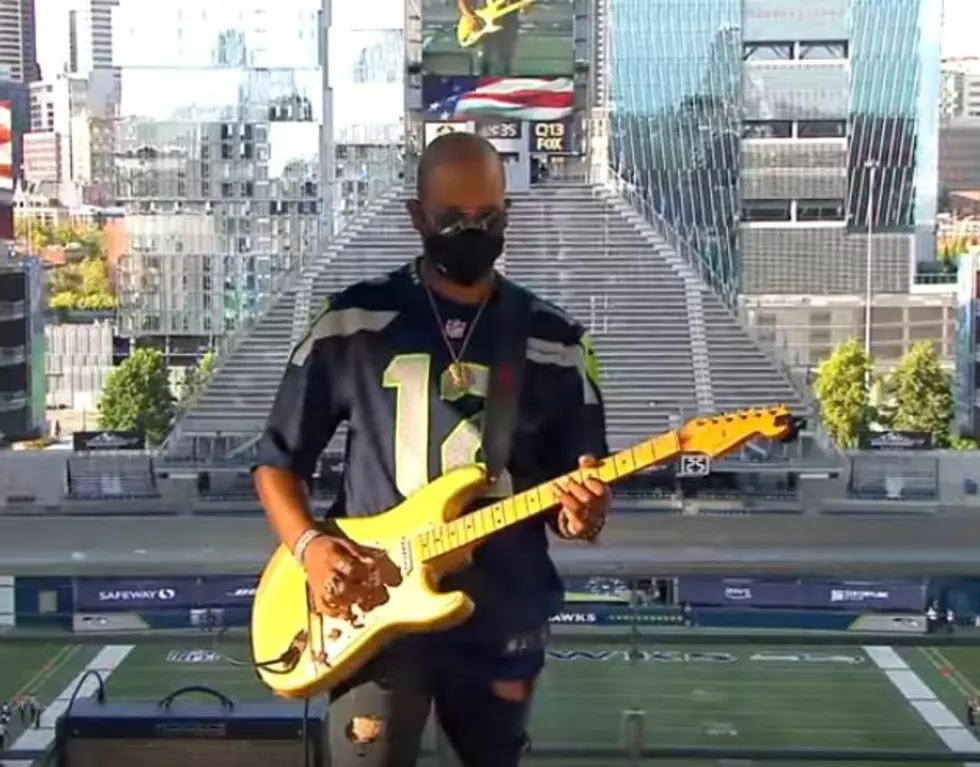 ICYMI: Seattle's Ayron Jones Rocks National Anthem on SNF [VIDEO]
YouTube
If you missed the searing version of the "Star-Spangled Banner" before Sunday night's Seahawks game against the New England Patriots that was nationally televised, you're not the only one. They were too bust playing more beer and pickup truck commercials to bother airing it. Too bad because it rocked. Luckily, the Hawks YouTube page has uploaded it.
The National Anthem was performed by Seattle native Ayron Jones. If you don't know of him by now, you should. Seriously. He has played in Yakima a number of times including a stint at Downtown Summer Nights on Historic Front Street and in the Yakima Valley SunDome on New Year's Eve.
Here's his Hendrix-esque performance:

Here he is speaking to us back in the Summer of 2015 before hitting the stage at Downtown Summer Nights:

Enter your number to get our free mobile app
His latest single is climbing up the Rock chart and is currently at #18 in the country. It is called "Take Me Away".

The Most Performed Songs by 50 Rock Acts