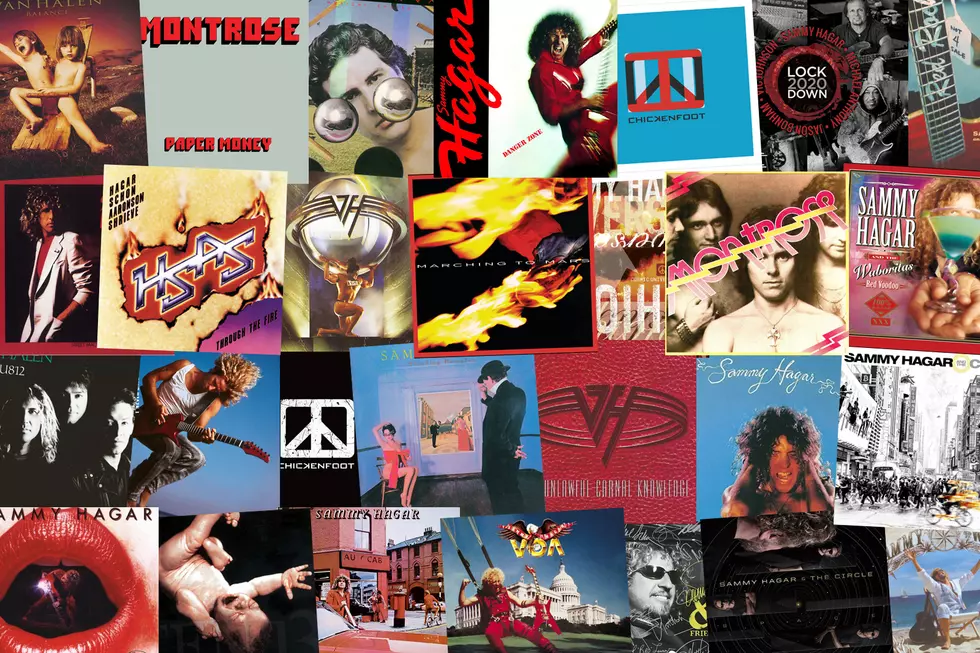 Sammy Hagar Solo and Band Albums Ranked Worst to Best
UCR
Underestimating Sammy Hagar is a fool's game.
In a recording career that spans five decades, Hagar has released more than two dozen albums, either as a solo artist or as a member of Van Halen, Montrose, Chickenfoot or HSAS. That's more than the Rolling Stones, AC/DC or pretty much anybody this side of Prince.
While his music may have only occasionally hit the culture-altering heights of those legends, the Red Rocker has proven to be far more tenacious, adaptable and influential than his critics may like to admit.
Motley Crue, Iron Maiden and Van Halen are among the bands that credit Montrose's self-titled 1973 debut album - on which Hagar sings and co-wrote the majority of songs - as a major influence.
When that band flamed out after just two albums, Hagar spent the next decade recording and touring at a relentless pace, gradually building himself up from opening act to arena headliner, even before he landed his only Top 20 solo single, 1982's "Your Love Is Driving Me Crazy." Two years later, "I Can't Drive 55" made him a household name; the year after that he replaced David Lee Roth in Van Halen.
While many expected Hagar to fail he instead led the band to four consecutive No. 1 albums. After a nasty breakup, he jumped back into a solo career with passion and tenacity and has remained more restless than most of his peers, even after the massive success of his Cabo Wabo tequila brand.
The below list of Sammy Hagar Solo and Band Albums Ranked Worst to Best brings to mind two of his lyrics: "Say what you want from way down there, because up here it's got a bullshit ring" from 1987's "What They Gonna Say Now," and from 2019's "Affirmation," "Got it all, and I'm still not satisfied."
Sammy Hagar Solo and Band Albums Ranked Worst to Best
Whether on his own or with Van Halen, Montrose, Chickenfoot or HSAS, he rarely takes his foot off the pedal.