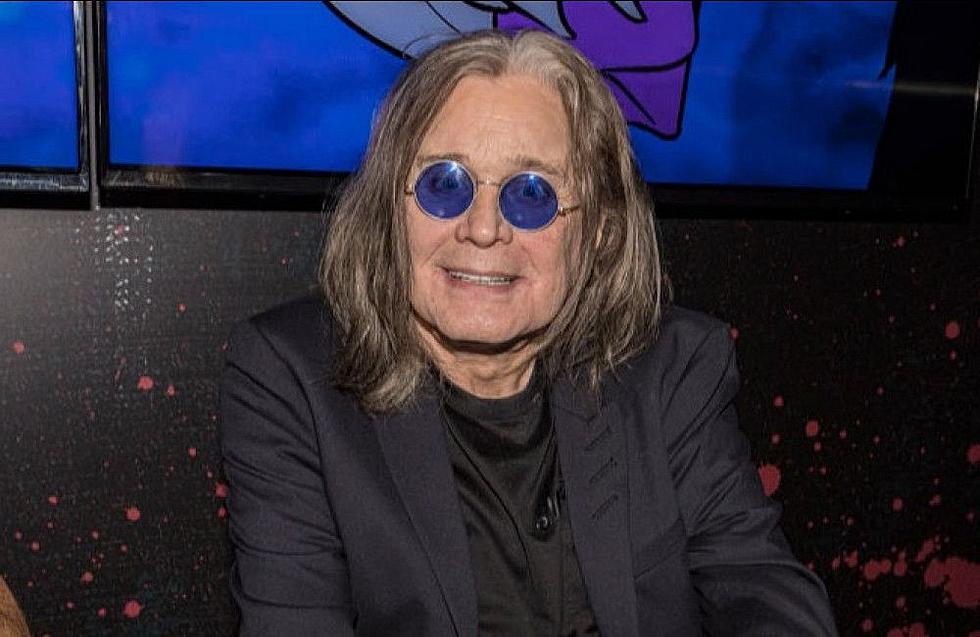 Ozzy Osbourne 'Unlikely to Tour Again,' Says Jack Osbourne
Ozzy Osbourne at Comic Con San Diego July 2022 - Getty
Ozzy Osbourne is unlikely to tour again, according to his son.
Jack Osbourne doesn't expect his dad to ever hit the road again for a run of shows, but admitted the 74-year-old rocker - who insisted recently he wanted to "go back on the road" - is still keen to perform at one-off gigs.
He told The Messenger, "I don't think he'll tour again. But he's gunning to do one-off shows - like festivals, gigs, things like that. He's not done yet!"
Ozzy suffers from a rare form of Parkinson's and last year underwent "life-altering" surgery to remove and realign a series of pins in his neck and back from a 2003 quad biking accident.
In June, the Black Sabbath frontman went under the knife to have a filter removed from his artery, after the threat of blood clots hitting his major organs was reduced.
Jack has now told how Ozzy is doing "really well" following his latest operation, and he has "no more nerve issues."
The 38-year-old star added, "There were a few hiccups, but he's doing good. He's got no more pain, no more nerve issues."
READ MORE: Why Is Ozzy Osbourne Called "The Prince of Darkness"?
Jack's comments about his father's touring come after Ozzy insisted in September that he wanted to "go back on the road."
He told Metal Hammer magazine at the time, "I'm getting myself fit. I've done two albums fairly recently [2020's Ordinary Man and 2022's Patient Number 9], but I want to do one more album and then go back on the road."
Ozzy's comments came after he revealed in February that he had retired from touring.
He said in a statement: "This is probably one of the hardest things I've ever had to share with my loyal fans. As you may all know, four years ago, this month, I had a major accident, where I damaged my spine."
"My one and only purpose during this time has been to get back onstage. My singing voice is fine. However, after three operations, stem cell treatments, endless physical therapy sessions, and most recently groundbreaking Cybernics (HAL) Treatment, my body is still physically weak."
Addressing his fans, he went on: "I am honestly humbled by the way you've all patiently held onto your tickets for all this time, but in all good conscience, I have now come to the realization that I'm not physically capable of doing my upcoming European/UK tour dates, as I know I couldn't deal with the travel required. Believe me when I say that the thought of disappointing my fans really F**** ME UP, more than you will ever know."
The Most Shocking Rock + Metal Moments of the '80s
The wildest moments of the '80s.
Gallery Credit: Lauryn Schaffner