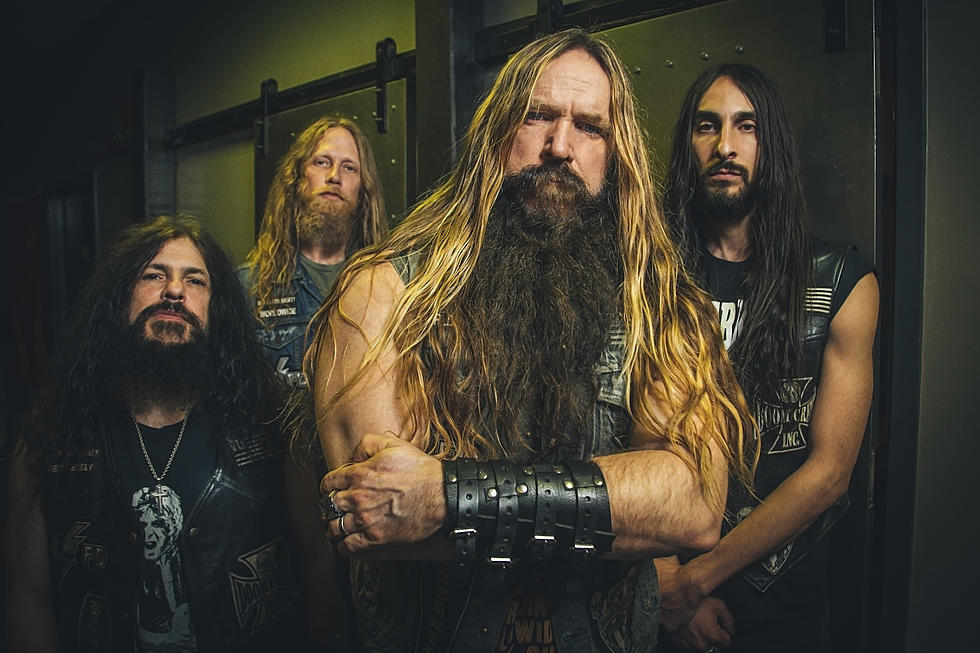 Zakk Wylde on Black Label Society's 25th Anniversary, Playing With Pantera + More – 'I'm Grateful Every Day'
Justin Reich
"It's pretty insane how time flies by."
On Loudwire Nights Thursday night (Sept. 14), Zakk Wylde took a moment to reflect on the 25th anniversary of the start of Black Label Society.
"I had these conversations with my father when he was 80," Wylde told host Chuck Armstrong. "My dad was like, 'Well, you only turn 40 twice.' My dad would be talking about World War II and Normandy and Omaha Beach and everything like that. But to him, it didn't seem that long ago. My dad could still walk. He still worked at the gas station. My dad still did normal things, you know?"
For Wylde, as he explained, he feels similarly about the history of Black Label. Twenty-five years may seem like a long time to some, but it's a drop in the bucket when Wylde looks back on his entire career, which includes starting his journey with Ozzy Osbourne in 1987 when he was just 20 years old.
And about five years later, he had to think about his next step.
"Ozz was like, 'Well, I'm going to take a break for a little bit, so if you guys are getting offers to do anything, go for it.' So that's when we did the Pride & Glory thing, and then after the beer funds ran out, we did Ozzmosis—we had a blast making that record."
Wylde told Chuck he had also started writing his own material on the acoustic guitar, but he wasn't ready to be James Taylor.
"I wanted to do riff-oriented stuff and I was jamming with the Guns N' Roses guys at the time," he said, thinking about when he auditioned for that band. "It was nothing, nothing came of that. I wasn't playing with Ozz, so it was like, 'Well, what am I going to do?' I was like, I'll just do it myself ... And that was pretty much when Black Label was born."
Celebrating Dimebag and Vinnie in 'The Pantera Celebration'
Along with reflecting on the history of Black Label Society, Wylde also talked about what a joy it's been playing in "the Pantera celebration," as he lovingly referred to it.
"We're having a blast celebrating the mountains that Pantera conquered," he said. "Celebrating Dime and Vinnie and Phil and Rex and everything they created."
Wylde told the Loudwire Nights audience that one of the best parts about playing with Pantera is watching Rex and Phil "crush it" every night.
"I'm really happy for the fellas. It's a beautiful thing celebrating the guys and all the beautiful memories it brings back."
As Wylde thought about what it's like celebrating the legacy of Pantera, he quickly threw in what it's like doing something similar with Ozzy.
READ MORE: Kirk Hammett Looks to Dimebag Darrell When Choosing a Wah Pedal
"It's the same thing with Ozzy every night," he admitted, "when we celebrated Randy [Rhoads], you know, playing 'Crazy Train,' 'I Don't know,' 'Mr. Crowley'—all the stuff. You're honoring Randy's greatness, so now we're just up there every night honoring Dime and Vinnie's greatness. It's a beautiful thing."
As the conversation neared its end, Wylde's gratitude for everything he's experienced and continues to be part of came through very clearly.
"I'm truly blessed, man. Without a doubt. I'm grateful every day, I thank God every day."
What Else Did Zakk Wylde Discuss on Loudwire Nights?
New songs he's been working on for Black Label Society and what fans can expect
The ripple effect of Ozzy leaving Black Sabbath and all the lives it completely changed
What Jerry Cantrell told Wylde's wife that he'll never forget
Listen to the Full Interview in the Podcast Player Below
Zakk Wylde joined Loudwire Nights on Thursday, Sept. 14; the show replays online here, and you can tune in live every weeknight at 7PM ET or on the Loudwire app; you can also see if the show is available on your local radio station and listen to interviews on-demand. Stream Black Label Society's latest album, Doom Crew Inc., at this location and then check out Pantera's full tour schedule.
Pantera's First Show With Zakk Wylde + Charlie Benante (Dec. 2, 2022)
See photos of the first Pantera show since 2001, now featuring guitarist Zakk Wylde and drummer Charlie Benante alongside singer Philip Anselmo and bassist Rex Brown.
Ozzy Osbourne Albums Ranked From Worst to Best
See how Ozzy's albums stack up!