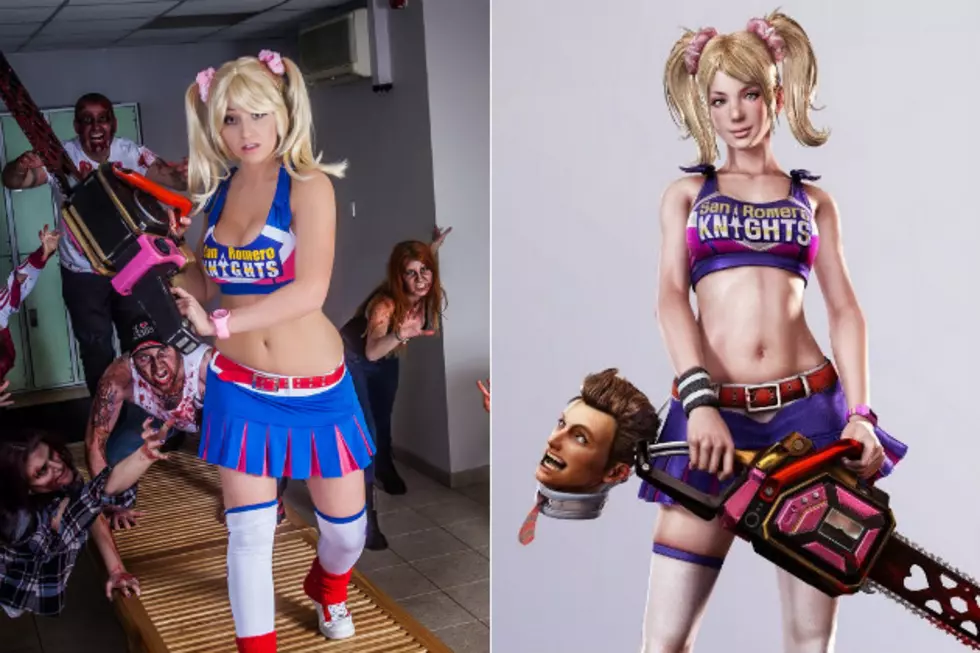 Juliet Starling (Lollipop Chainsaw) – Cosplay of the Day
Simon Trussell/Grasshopper Manufacture
Today in the Cosplay of the Day we revisit Juliet Starling, the protagonist of Lollipop Chainsaw. Could this be the best version of the blonde, cheerleading zombie hunter we've seen?
Juliet Starling is a young, bubbly cheerleader at San Romero High School who one day finds that the town's been overrun with the undead. In response, Juliet does what anyone else would do, and whips out her trusty chainsaw in order to lay the undead back to rest. With her bewitched boyfriend's decapitated head on her waist, she goes off to defeat the zombies and save everyone she loves.
Here is Tabitha Lyons of Sexy Geek Girls in Juliet's signature cheerleading uniform. We love that she's fully embodying what it means to be Juliet and kicking zombie ass in these pictures. She gets even more points for toting around Nick's head on her waist. Not only is this cosplay sexy, but it screams of quality as well.
Check out more of Tabitha on her Facebook page, where she helps make props with her dad for a living.
Want your Cosplay to be seen? Send your info to john@arcadesushi.com and we may feature you in our Cosplay of the Day!