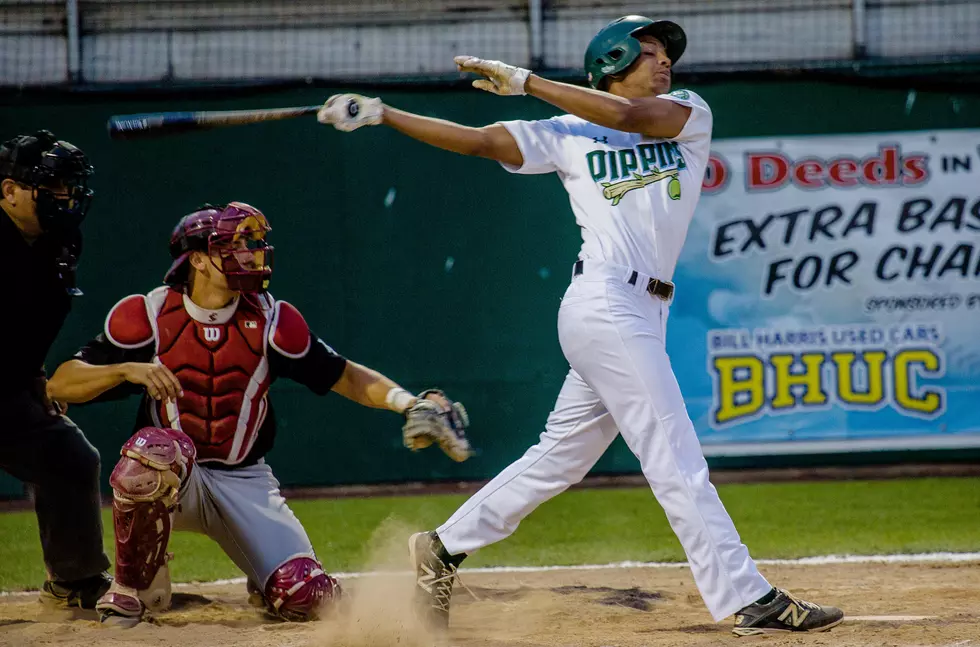 Pippins Make History With Walk-Off Win
Xander Deccio/Deccio Creative
The Yakima Valley Pippins made a bit of team history last night (Aug. 10) by claiming the crown of North Division champions in both the first and second halves of the 2021 West Coast League regular season. It marks the first time that they have ever accomplished that feat in franchise's eight-year history.

The Pippins were able to position themselves to potentially claim the second half title with a 7-6 walk-off win in the bottom of the ninth inning against the visiting Wenatchee AppleSox. They then got some much-needed help when the Bellingham Bells also got walked off in the bottom of the 11th inning versus Cowlitz. Blake Dickman punched a ground ball up the middle but the ball was muffed by the Wenatchee infielder that allowed the winning run to score and the celebration to commence on the diamond.

The Pippins won the first half of the West Coast League's North Division by posting a 15-9 record. With just two games remaining on the schedule, Yakima Valley has clinched the second half title as well by going 14-8 thus far. On the year, the Pippins have won at a .630 clip and recorded an overall record of 29-17 in 2021. They appear to be on a crash course with the South Division champion Corvallis Knights who have steamrolled to a 37-9 overall record on the campaign.
The Pippins will have a challenge advancing through the playoffs without the heavy-hitting Noah Williamson in the middle of their batting order. Williamson was drafted in the 19th Round of the Major League Baseball draft in July and decided to go pro and join the Miami Marlins organization.
Enjoy the moment and #RollPips! Stay in touch for more information on the 2021 West Coast League playoff schedule when it is officially announced.
Yakima Valley Pippins make team history in 7th season
LOOK: 20 Fascinating Photos From the First Modern Olympic Games in 1896
To celebrate the history of international sports cooperation,
Stacker
 took a look back at that groundbreaking event in Athens, when the modern Olympics were born in 1896. Keep reading to learn more about the athletes, spectators, and sports at that iconic event.