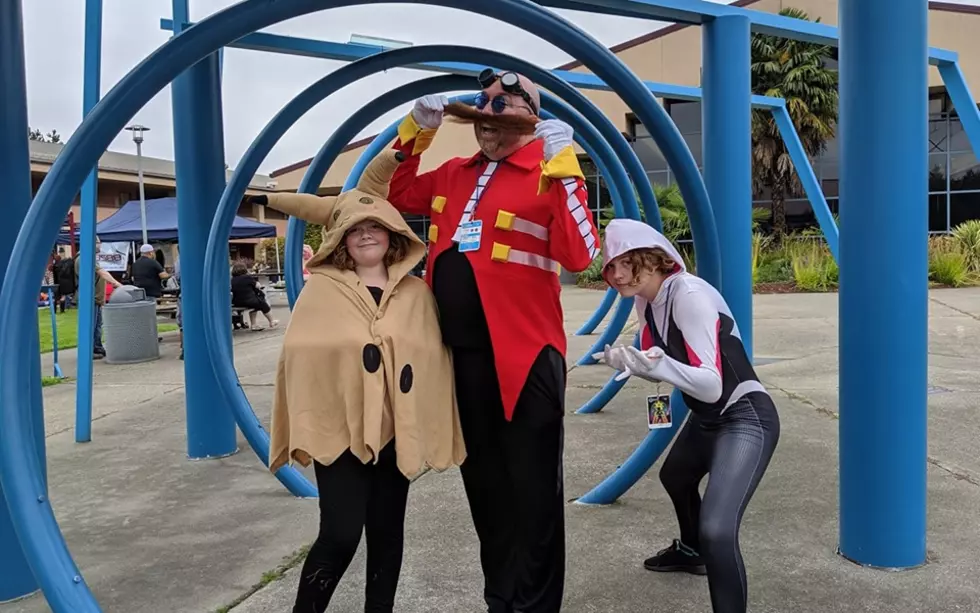 Renton City Comic Con was a Blast
John Riggs, Townsquare Media
Over the weekend I attended Renton City Comic Con (Rencon) in Renton, Washington. It's your basic comic convention full of great deals, celebrity guests and a whole lot of cosplay. They even had a huge Star Wars exhibit.
I went with my two daughters, all of us in cosplay (me as Dr. Robotnik from Sonic the Hedgehog, my daughter Laura as Spider Gwen and my other daughter Lily as Mimikyu from Pokemon). We saw some other great costumes there like characters from Disney's Tarzan, Animal Crossing characters and some dude who looked just like Magneto from X-Men.
The staff and organizers did a great job putting it all together. If you missed out this year, it should be back in 2020 around this time time in September.
Here's a look at our experience at Rencon 2019.