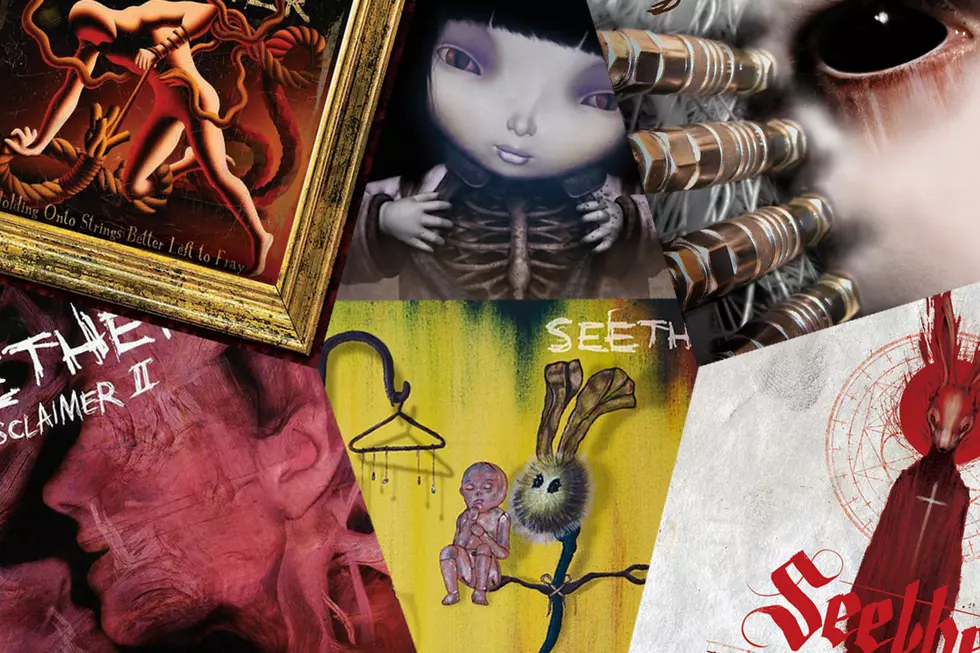 Wind-Up / Bicycle / Concord / Spinefarm / Canine Riot
One of the biggest hard rock bands of the 21st Century comes from South Africa. Initially formed in 1999 and then going under the name Saron Gas, singer-guitarist Shaun Morgan and bassist Dale Stewart formed what would become the core of Seether. Over the years, the band has shifted between being a trio and a foursome, with drummer John Humphrey being their most consistent cohort.
As the years have gone by, we've seen Seether's music evolve. Their moody yet rocking debut Disclaimer yielded comparisons to Kurt Cobain for Morgan, but we've seen their sound evolve to something that no one would mistake for Nirvana. The band has kept the rock and aggression intact, but worked in elements of country and blues, while managing to keep their sound ever fresh.
But which of Seether's albums is their best? Scroll through our rankings of their studio albums below as we rank them from weakest to strongest.