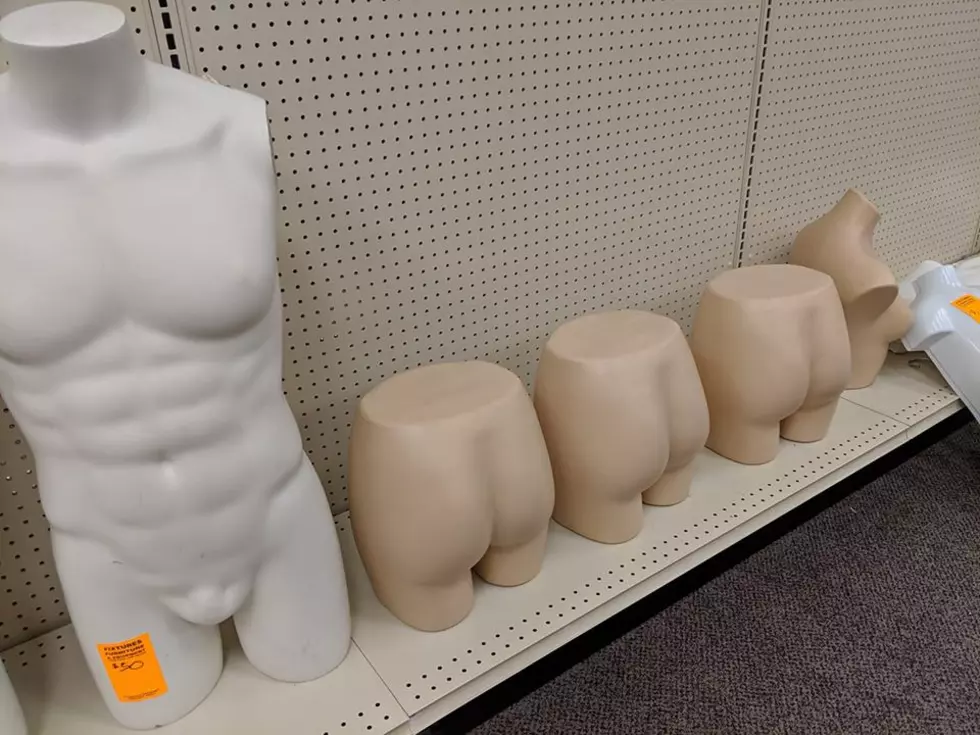 Shopko is Selling Off Everything — Including Fake Butts
John Riggs, Townsquare Media
Shopko is going out of business, and with only a few days left of the doors remaining open, they're selling off everything. Not just clothes and household items, but the clothing racks and shelving, too. That includes these mannequins that often model the clothing for sale.
When I saw this line of butts for sale, I had to grab a photo.
If you're curious (and I know you are because you're still reading this) they had them marked at $20 each. A fair price to pay for a practical joke or something. What you do with it is all you, but might make a great Halloween decoration.
These were found at the ShopKo on 56 and Summitview, but the other location in Union Gap by Valley Mall may also have some.