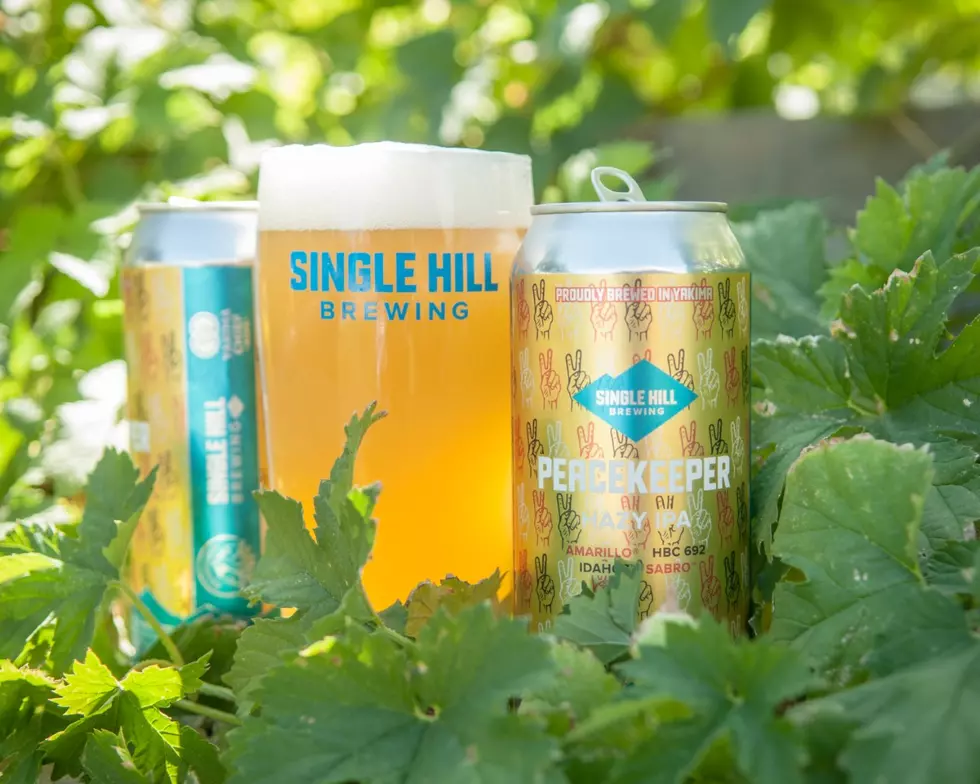 Single Hill Brewing Creates Beer to Benefit Yakama Nation
Courtesy:Single Hill Brewing
One thing I love about living in the Yakima Valley is our seemingly disproportionate amount of craft breweries and tasting rooms all within spitting distance. What I love even more than that is the support that the different brewers give to one another and the hop farming industry as well. They also do a ton to do their part to be part of the fabric of our community.
The most recent example of this is embodied in the recent announcement by Single Hill Brewing that they are teaming up with Yakima Chief Hops​ and the tribal nonprofit organization ​Peacekeeper Society​ to create a unique IPA using hops mostly grown on the Yakama Indian Reservation including Amarillo hops grown at Double R Hop Ranches in Harrah, Perrault Farms Sabro, and HBC 692 and Idaho 7.
The unique beer, called 'Peacekeeper Hazy IPA' aims bring awareness of peace during  these weird and stressful times. In a press release, Single Hill brewer Zach Turner said "Our goal is to support people whose lives are disrupted by COVID-19 on the Yakama Reservation where a huge amount of the US hop crop is grown. Many people there are underserved by government support programs, like undocumented farm workers and people generally left out of the system."

Enter your number to get our free mobile app
The new brew will be poured at Single Hill Brewing as well as many locations throughout the Pacific Northwest including the legendary Portland beer outpost ​Belmont Station​.
The Peacekeeper Society​ is a nonprofit organization on the Yakama Indian Reservation that provides life-changing mentoring and economic opportunities and advocates positive social change. You can learn more at ​peacekeepersociety.com​.