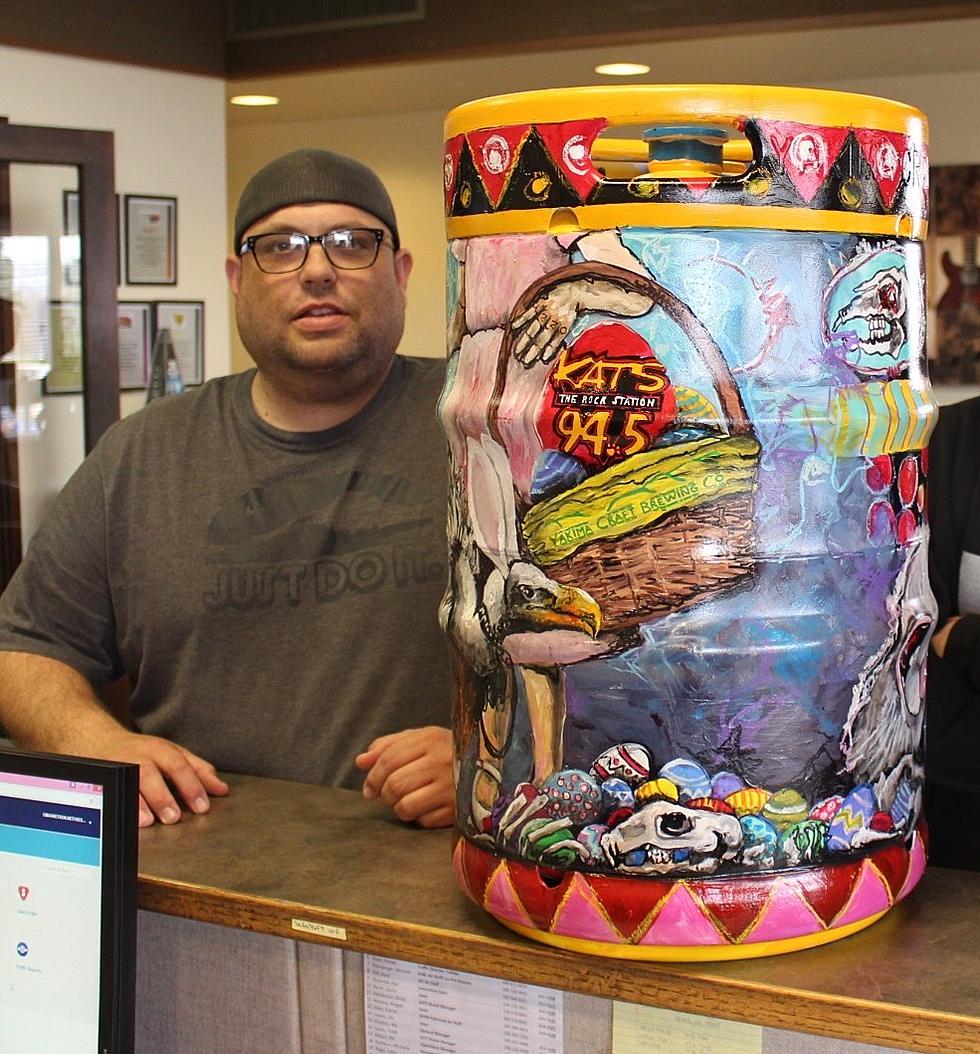 Take a Selfie With Yakima Craft Brewing's Easter KEG and You Could Be Drinking Free for a Year!
Townsquare Media / John Taylor
Who says Easter egg hunts have to be for kids? For that matter, who says they have to be for eggs?
Why not beer? Yeah! And we could call it an Easter KEG Hunt!
From now until April 14, YCB and 94.5 KATS-FM are leading you on a merry chase that'll send you all over town to track down our "Easter Keg," custom-painted by local artist Josh Caffrey. Find it, take a selfie with it and you're entered for a shot at a growler from Yakima Craft plus a punch card to refill it for free every week for the next year!
Hey, we'll drink to that!
So go get those selfies and upload them in the entry form below. We'll pick a winner during a live event coming up April 14 from 6pm until 8pm at Yakima Craft Brewing -- you must be 21 and present to win.
For now, we'll even get you a head start. The Easter Keg is at Yakima Craft Brewing, 2920 River Road, No. 6. They're open from 3-8 p.m. Mondays through Thursdays, 11 a.m. to 10 p.m. Saturdays and 11 a.m. to 7 p.m. Sundays.