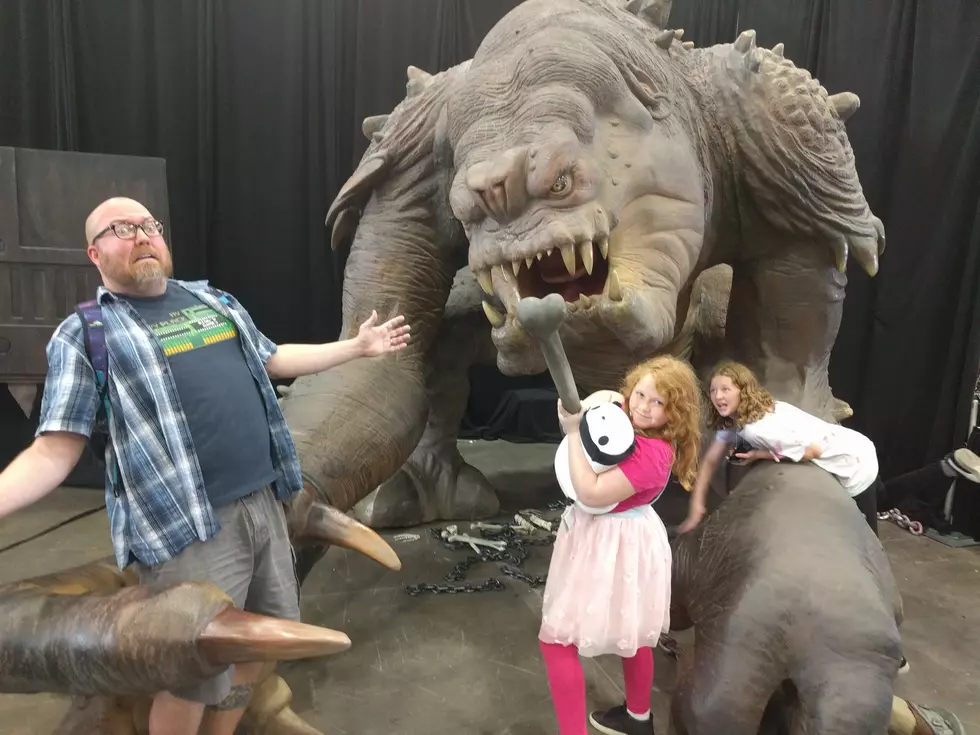 Washington State Toy and Geek Fest Was Fun for All [PHOTOS]
John Riggs, Townsquare Media
My daughters and I attended the Washington State Toy and Geek Fest in Puyallup over the weekend and we had an absolute blast. Here's what we saw and a little more about it.
This was set up like most comic book conventions but had so much more going on for it. There was a little arcade full of classic arcade games as well as a few newer pinball machines. They had many Star Wars exhibits that were interactive like hanging out with Ewoks using stormtrooper helmets as drums, you can put on an outfit and get your photo taken so it looks like you're in the cockpit of a tie-fighter and even get your photo taken with Chewbacca or several other characters walking around and a lot more. It was really neat for any Star Wars fan.
Speaking of Chewbacca, Peter Mayhew, the person inside the costume from the movies, was in attendance as well as several other celebrities you may know from various TV shows including Drake and Josh, Gotham and more for the older crowd and even some shows for kids like Drake and Josh, Bunk'd, The Thundermans and a lot more. My kids about freaked out when they saw these people they binge-watch on Netflix and speak to them in person.
All in all, we had a great time and can't wait to do it again next year.