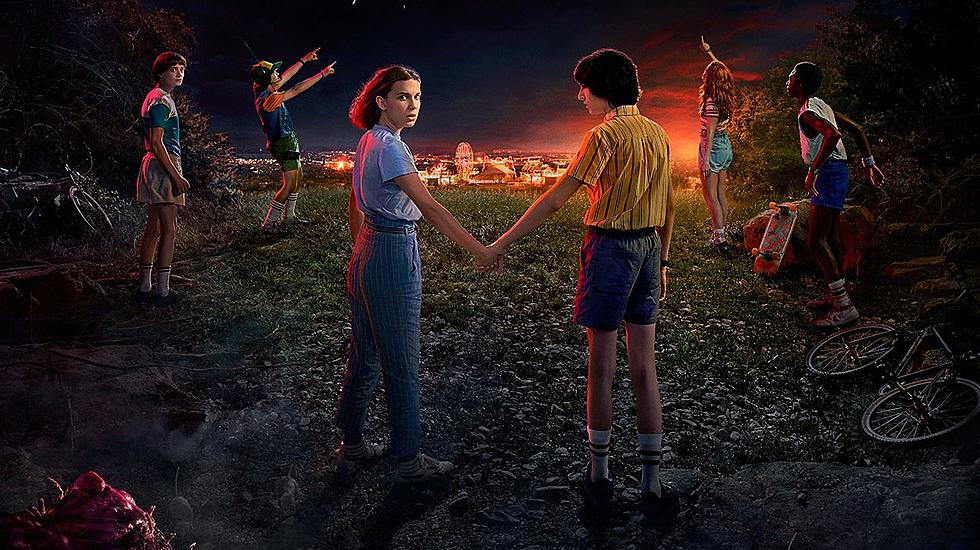 What To Expect From Stranger Things Season 3 (Spoiler Free)
Netflix
Stranger Things Season 3 officially dropped on Netflix at midnight and being we had to wait over a year -- I decided to stay up all night and binge-watch. However, if you haven't seen season 2 -- we highly suggest you do so before you watch season 3.
Here are a few things to consider when and if you decide to binge-watch.
1. Expect to see a ton of Cold War references throughout season three as the Russians portray the main antagonists next to The Mind Flayer. The Duffler Brothers also pay homage to the 1984 film Red Dawn. There are also George A. Romero, Back to the Future, The Never-Ending Story, The Terminator, Aliens, and Rambo references throughout the film.   
2. Billy Hargrove also has a bigger role in season three as the second antagonist. However, there is more to the character that is explained in this season that makes him more of a tragic anti-hero than that of a villain. In other words, if you hated Billy in season two, you'll feel sorry for him in season three. Cary Elwes also portrays a Donald Trump-like villain in this season. 
3. Season three is much more violent and gruesome than the previous seasons. The death scenes involving The Mind Flayer are some of the most gruesome to date. If you have kids in the room, be forewarned the death scenes are really intense!
4. Make sure to pay attention to the post-credits scene during the last episode... Especially the very beginning part of the scene. 
5. Don't expect to see Dustin (Gaten Matarazzo) with the rest of the gang through most of season three as he has a separate story arc with Steve along with new character Robin, and Lucas's sister Erika; who has an extended role this season. He does join back up with the gang in later episodes to defeat TMF. However, do expect to see more of Nancy and Jonathan and less of Ted and Karen Wheeler.
6. Eleven will experience some life-altering changes -- along with the Byers family. 
7. Lastly, one of the main characters will meet their demise in season three -- let's just say it's really shocking and unexpected. 
Season three of Stranger Things is available on Netflix.