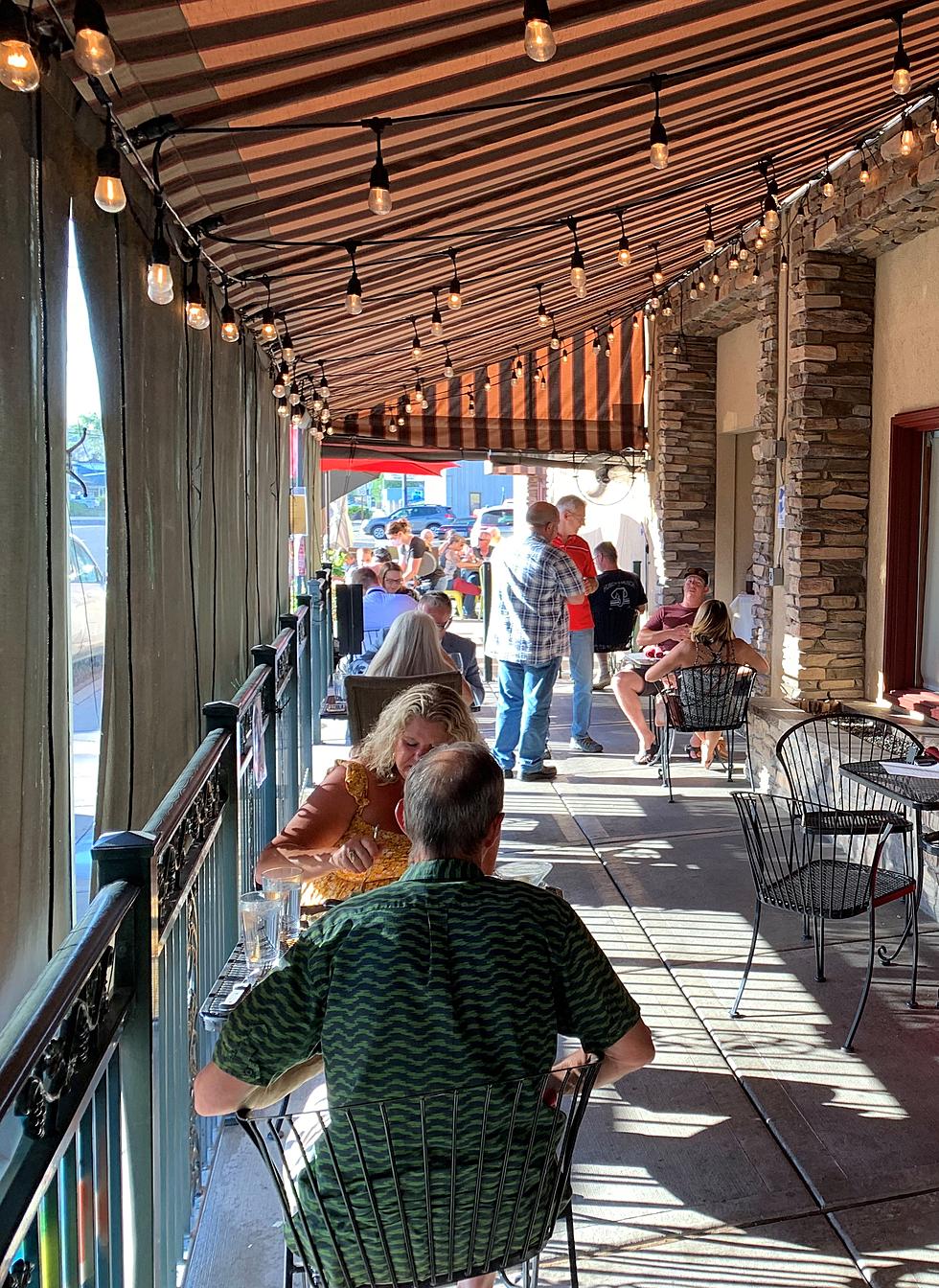 Whatever Phase You're In, Yakima Steak Co. Patio is on Point!
Brian Stephenson
I'll be the first to admit: it's hard keeping up with what 'phase' we're in or not in. All I know is, Yakima Valley, like many other parts of the Country, has been longing to get back to some semblance of 'normal'. The kind of normal we're accustomed to in so many aspects of our daily lives.
I don't think there are too many among us that wouldn't agree, take out is fine, delivery is handy, drive-thru is convenient but - oh, how we have missed getting to sit down and enjoy a 'real' meal at our favorite restaurants! Well, I have great news! One of my go-to restaurants is open for business on their 'expanded' patio. Yakima Steak Company!
Now, I've been a fan of Jamie Whitney and the team at Yakima Steak Company for quite some time. And, I really missed going in there as much as any place during the quarantine. So when I heard they'd opened up their awesome patio, and even expanded it, we made plans to go.
Frankly, you'd never really know we were in anything but 'phase-full-speed-ahead'. The seating was very accomodating, whether under the large umbrellas of the expanded space, or under the awning, where we sat, enclosed with the sun-blocking screen and misters going full blast. It was a 95 degree day and we stayed cool and comfortable.
Of course, the best part about being at one of your favorite restaurants is the food. All of the menu favorites were available and we didn't hesitate to order them.
Full disclosure: I'm a fan of YSC for sure - but what I'm NOT is a food photographer. So, don't judge me too harshly when I say that I was so eager to tear into my perfectly cooked Rib-eye Steak, I didn't think of taking the pic before it was, well, attacked.
My wife, being far more civilized than I, offered her plate to be photographed.
Our daughter's Caesar Salad was a nice bite before the entree - a gourmet burger.
Alight, you can tell this was my wedge salad. Because it's half eaten before I snapped the picture,
Topped off with a freshly brewed cup of coffee and a cheesecake to die for. Literally. I almost died attempting to get a bite. The ladies in my family have sharp nails and know how to use them.
Anyway, we had such an amazing evening, excellent service, and a comfortable atmosphere - I wanted to pass it along to you. Get out and enjoy some of the fine establishments that have really had a tough couple of months. Yakima Steak Company is full-speed-ahead and open for lunch and dinner and still, of course, take out. Call ahead for a table. Get all the info you need HERE.