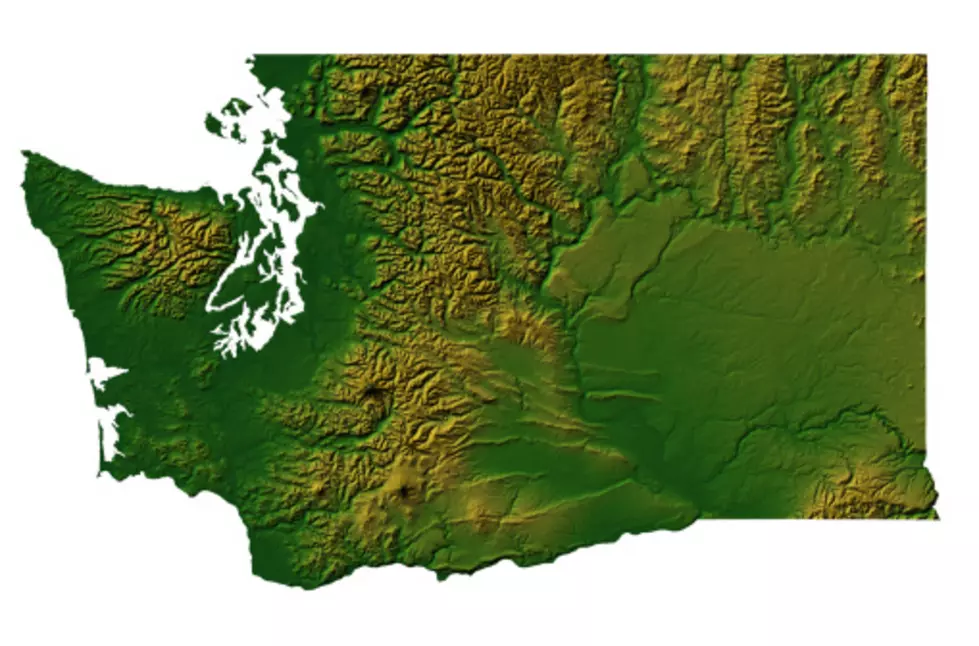 10 PLACE NAMES IN WASHINGTON YOU MIGHT PRONOUNCE WRONG
getty images/ Cartesia
This is a bit of a follow-up to an article that was published last spring, chronicling some of the hardest town names to pronounce in the State of Washington. As I pointed out at the time, I'm a lifelong resident of this neck of the woods and nevertheless find it odd how people - even locals - mispronounce fairly common names of places here in Washington.
The truth is, the more feedback I got from folks, challenging me to pronounce some of the oft mispronounced names of places they'd heard others fumble, I found that I had been messing up a few myself. And so, here are a few more to review. 10 PLACE NAMES IN WASHINGTON YOU MIGHT PRONOUNCE WRONG.
1. Anatone, WA
When you cruise past Anatone, you might miss it. It's a tiny little unincorporated town in Asotin County. Too small to show up on a Census but still mispronounced. Here's a hint: sounds like two N's. A fine example of consonant conservation if I've ever seen it.
2. Bucoda, WA
A little town near Tenino in Thurston County. I found a really folksy YouTube Video and I'll post it here. It's more than you ever thought you'd need to know about Bucoda, posted by PNWGranny.
3. Cathlemet, WA
Cathlemet sounds like bad news delivered by a urologist following minor surgery. However, thankfully it is in Wahkiakum County in Southwest Washington. Here's a really spectacular video flyover of the area, posted by Joe Blalock.
4. Keechelus Lake, WA
Keechelus Lake is alongside I-90 just East of Snoqualmie Pass. It's definitely not pronounced as it looks and there's actually only two syllables. 'Catch-Less'. Say it fast and it'll make sense. It's exactly what my fishing trips wind-up being.
5. Ohanapecosh, WA
I've had friends who have camped here (here being the Ohanapecosh Campground at Mt. Rainier National Park) for the past several years each summer. I've stayed away for two reasons: one - I haven't been invited and two - the name is kind of irritating.
6. Pe Ell, WA
Pe Ell is a little town in Lewis County. I've never been there in person but I feel as though I've seen the place. Thanks to a video by JR McGee. Don't try to get fancy pronouncing this one.
7. Peshastin, WA
I spent some of my youth in this, the Peshastin River, about 17 miles West of Wenatchee, where I grew up. I wasn't really doing anything sensible in the river like fishing or swimming or shooting the rapids, I just was always standing too close to the water and fell in repeatedly.
8. Kalaloch, WA
A very beautifully scenic area near Forks on US Highway 101. I knew I guy about 40 years ago who worked at a nearby radio station and was threatened by a lunatic with a chainsaw. But, don't let that stop you from visiting.
9. Wauconda, WA
Wauconda is in North Central Washington in Okanogan County. This here is where the locals gather. (I was attempting to use local-speak there. How'd it sound?) Wauconda always makes me think of Anaconda and Jim Fowler from Mutual of Omaha's  'Wild Kingdom'. Poor Jim was relegated to wrestling the blood-thirsty reptile while Marlin Perkins sat nearby, sipping a mint julip and having a pedicure.
10. Naches, WA
Yes, I know, all of us here in the Yakima Valley know how to pronounce it but I've heard so many people from everywhere else butcher the name more times than I can count. (and no smarty-pants answers about how limited my counting ability is).
See the Must-Drive Roads in Every State