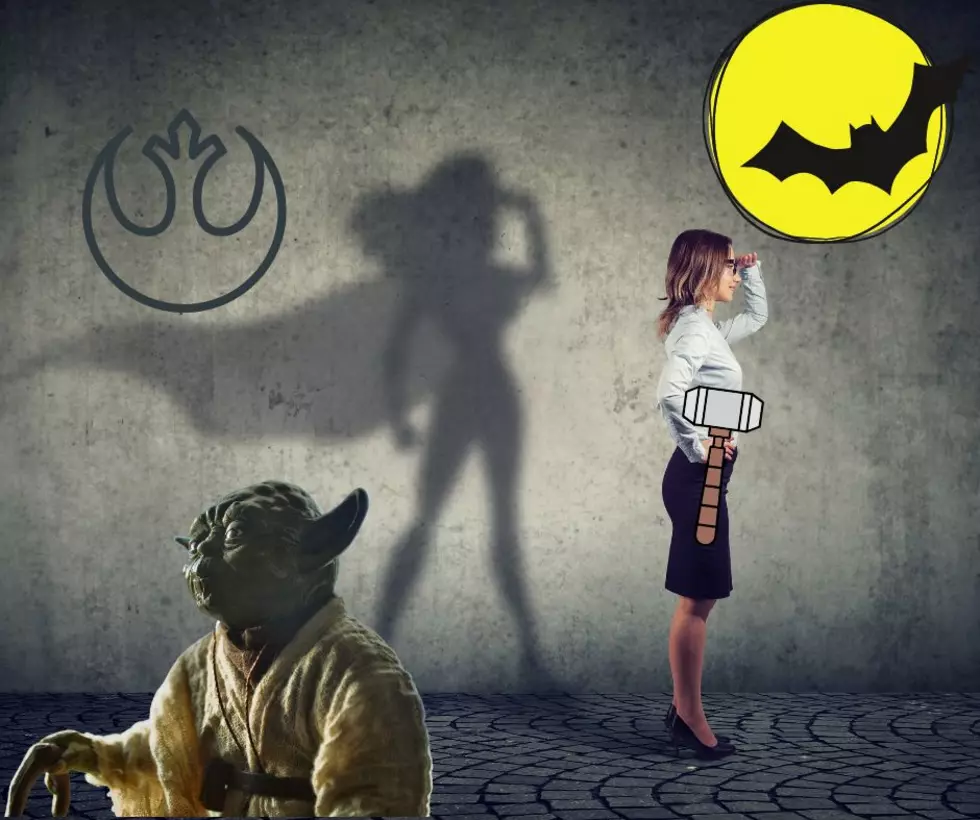 5 Things you Won't wanna be caught Dead with out at Summer Con
yakima dme canva
Washington Summer Con is the biggest Comic Book Convention of the year. If you're looking to meet some childhood heroes, find the missing piece to your collection, or get your hands on the holy grail like Indiana Jones without the international travel you've come to the right place.
The list of guests can be found in the link below, this really is the chance for you to meet some childhood heroes and get your collectibles signed by some of the creators, voices, and actors behind your favorite movies, tv shows, and animation.

However, anything and everything can go wrong when you're planning to meet your heroes. So many things come to mind when you're making your checklist, and some of the apparent essentials don't make it for the trip. So we created a list to help you prepare for anything and everything.
5.) Comfortable Shoes
One thing you forget about is just how long you're gonna be on your feet, especially with all the lines. People assume lines move fast but forget everyone wants to tell their childhood hero what an impact on their life they made. So you could be sitting in an exclusive line for up to 30 mins if not longer. So sacrifice the stylish shoes for a pair that will save your feet at the end of the day.
4.) Poster Tube
When you bring something like a movie poster or a print to get signed there's a high chance it might get damaged, unless you have a poster tube. The tube itself will take the brunt of any damage and keep your belongings safe. Even if you plan to wait till the end of the day to get something signed you still have to walk around with it on your person. It helps to have the tube ready to go so you don't end up ruining your investment.
3.) Durable Backpack
Once again if you're carrying around collectibles or comic books you want something that can handle any kind of blunt force or the smallest bump. The last thing you want is to damage something you just bought or have had since you were a kid. That backpack could be your saving grace.
2.) Battery Pack
A lot of the vendors and celebrities are offering table pics where you pay at their table and snap a quick selfie with them. You may think your phone can last thru the day, but more likely than not you'll be scrolling through the schedule, texting your friends trying to meet up, or everything else in between. Your battery is gonna drain fast, so make sure you bring a battery pack to make it thru the day.
1.) Cash
In a world driven by debit and credit cards a lot of people are ready and equipped with card readers. However, not everyone is, the last thing you want to happen is sitting in line for a good 20 mins finally ready to pay to snap a picture or get an autograph only to find out they only accept cash. So make sure to bring some cash and keep it in a secure place. Worst case scenario is you don't use it and you can just add it to your savings for the next convention.
LOOK: The Most Famous Actor Born Every Year
LOOK: 15 Discontinued McDonald's Menu Items