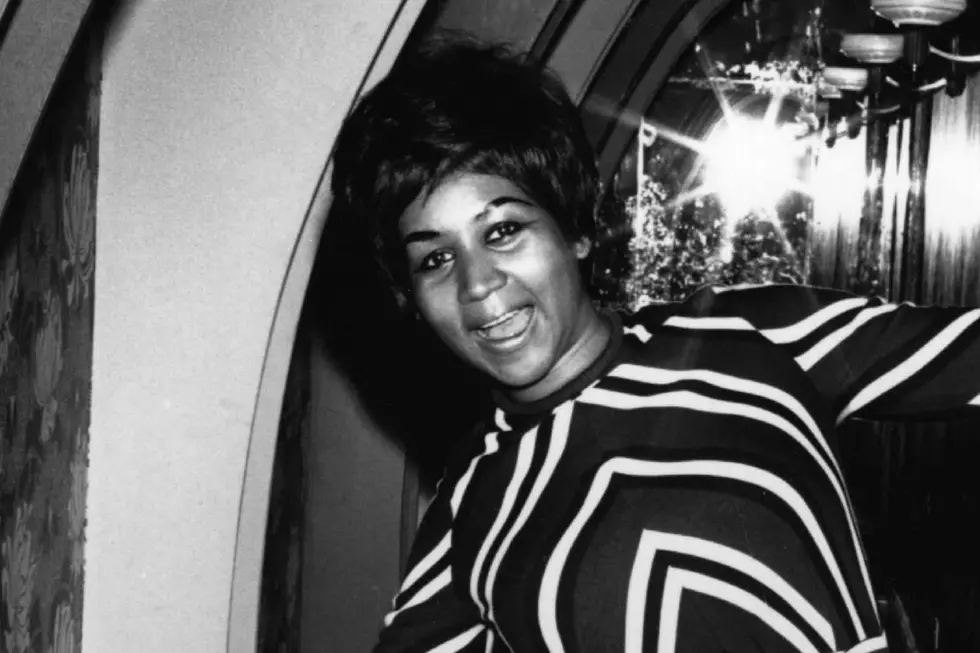 Aretha Franklin Couch Document Deemed Valid in Will Dispute
Hulton Archive, Getty Images
A jury has ruled that Aretha Franklin's handwritten will, found under one of the singer's sofa cushions following her death, is authentic and should stand as the document of record.
The note's validity had been the main source of contention in what has become a heated dispute between the late singer's heirs. Franklin, who died in 2018, did not leave a formal will, however two documents were found in her home following her passing. One was the aforementioned couch document, signed in 2014. The other, an 11-page document found in one of Franklin's cabinets, was dated 2010.
Though both documents stated that Franklin wanted her four sons to split the income from her music and publishing rights, there were several notable differences. Among them, a property in Bloomfield Hill, Michigan valued at over $1 million at the time of her death. The 2010 document stated it was to be included with the assets split evenly among her sons, while the 2014 document said it would be left to her youngest son, Kecalf.
Kecalf and his brother Edward (Franklin's second-eldest son) had argued in favor of the 2014 document, while Franklin's third son, Ted White Jr., insisted the 2010 document should stand. The singer's eldest son, Clarence, has special needs and is under legal guardianship. His representatives previously settled for an undisclosed percentage of the estate and did not participate in the recent trial.
In court, much was made as to whether the late singer actually signed the document found in the couch. Handwriting experts were brought in to analyze the penmanship, especially Franklin's unique signature (which often featured a smiley face).
After deliberating for almost an hour, a jury ruled that the couch document was valid, thus superseding the one from 2010.
Franklin is one of several high-profile artists who have died without a will or proper documentation in place, along with Prince, Michael Jackson and Bob Marley.
Don Wilson, a lawyer who represented Franklin for almost 30 years, told NBC (via The Guardian) that he insisted the singer set up an official will and trust.
"But she was a very private person and I think she didn't want to share that information with another individual, such as an attorney," Wilson explained. "I think that's why, for the longest time, she didn't go into someone's office and do formal planning. She went ahead and wrote them up herself."
Top 25 Soul Albums of the '70s
There's more to the decade than Marvin Gaye and Stevie Wonder, but those legends are well represented.