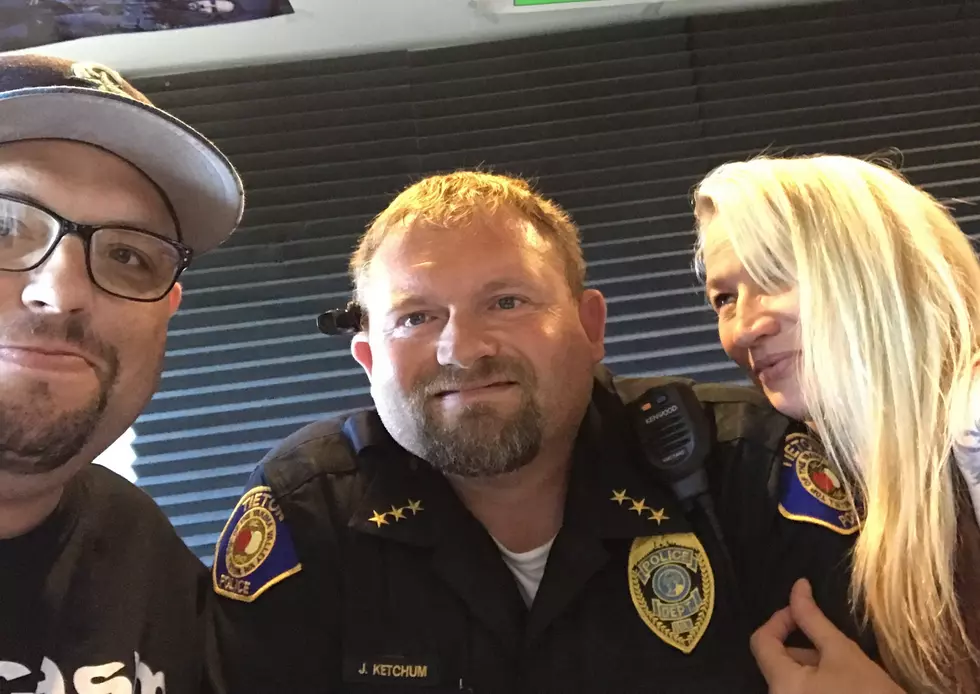 Tieton Police Host Annual Bicycle Rodeo This Weekend
Tieton Police Chief Jeff Ketchum with Hendo and Kelly
The Tieton Police Department is hosting their annual Bicycle and Rodeo Program this weekend.
Yakima-area kids and parents are invited to this great community event, which begins with registration at 10:30 a.m. June 10. The real fun, however, starts at 11 in the City of Tieton Square!
Summertime is a great time to go bike riding, so teaching kids how to safely enjoy riding is a must as school is about to be released.
Proper training teaches kids to wear helmets, use proper hand signals and road awareness.
The Tieton Police Department will also be giving away 200 safety helmets for those who sign up, plus holding a raffle for a free bike!
Free food and drinks for the kids who participate are also included with registration.
Tieton Police Chief Jeff Ketchum will be in with Todd and Hendo on Thursday morning after 8 a.m. to talk about the event.