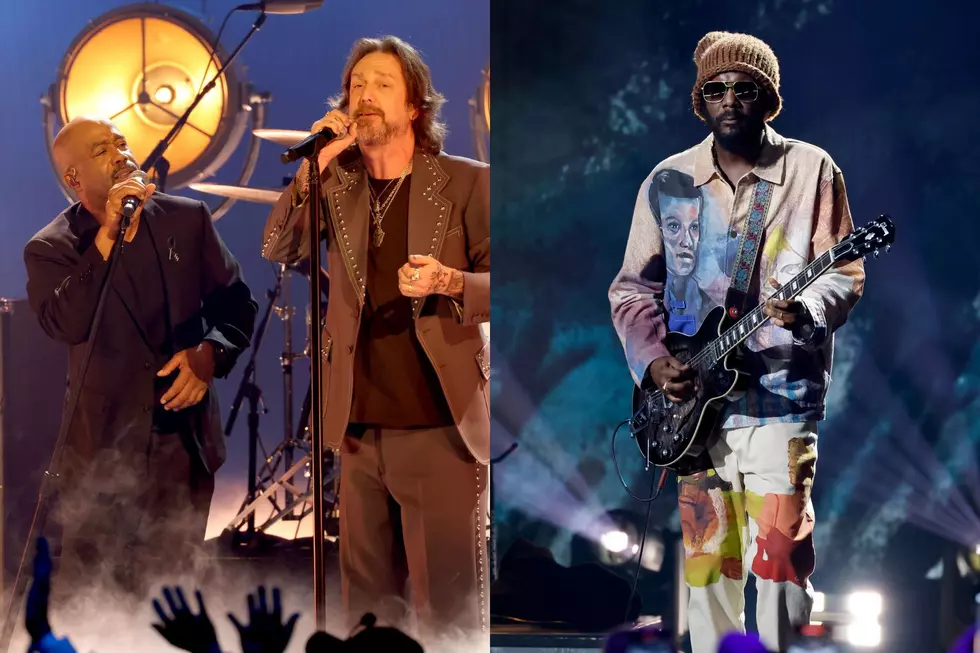 Watch the Black Crowes and Gary Clark Jr. Perform at CMT Awards
Rick Kern, Getty Images for CMT / Jason Kempin, Getty Images
The Black Crowes teamed up with Darius Rucker at Sunday's CMT Music Awards in Austin, performing a passionate rendition of the band's 1990 hit "She Talks to Angels."
"Hopefully they get out of [the performance] what we get out of it: a soulful connection with music," singer Chris Robinson said before the show. "We wanted to work with Darius," guitarist Rich Robinson added. "Coming from similar backgrounds, similar sort of paths that we took, we thought it would be a great collaboration." "That song has been such a big part of my life for so long," Rucker noted. "I'm just excited to sing with Chris and hit those harmonies."
Guitarist Gary Clark Jr. also performed at the CMT Awards, paying tribute to Texas native Stevie Ray Vaughan with a cover of "The House Is Rockin'."
You can see both performances below.
An all-star tribute to Lynyrd Skynyrd took place at the CMT Awards that included Slash, Billy Gibbons, Paul Rodgers and members of the Allman Brothers Band. After being introduced by Peter Frampton, the artists launched into "Simple Man" followed by "Sweet Home Alabama."
Lynyrd Skynyrd guitarist Gary Rossington, the last remaining original member of the band, died last month after several years of health struggles. He was 71.
Watch the Black Crowes Perform 'She Talks to Angels' With Darius Rucker at the 2023 CMT Awards
Watch Gary Clark Jr. Perform 'The House Is Rockin'' at the 2023 CMT Awards
Top 100 '90s Rock Albums
Any discussion of the Top 100 '90s Rock Albums will have to include some grunge, and this one is no different.