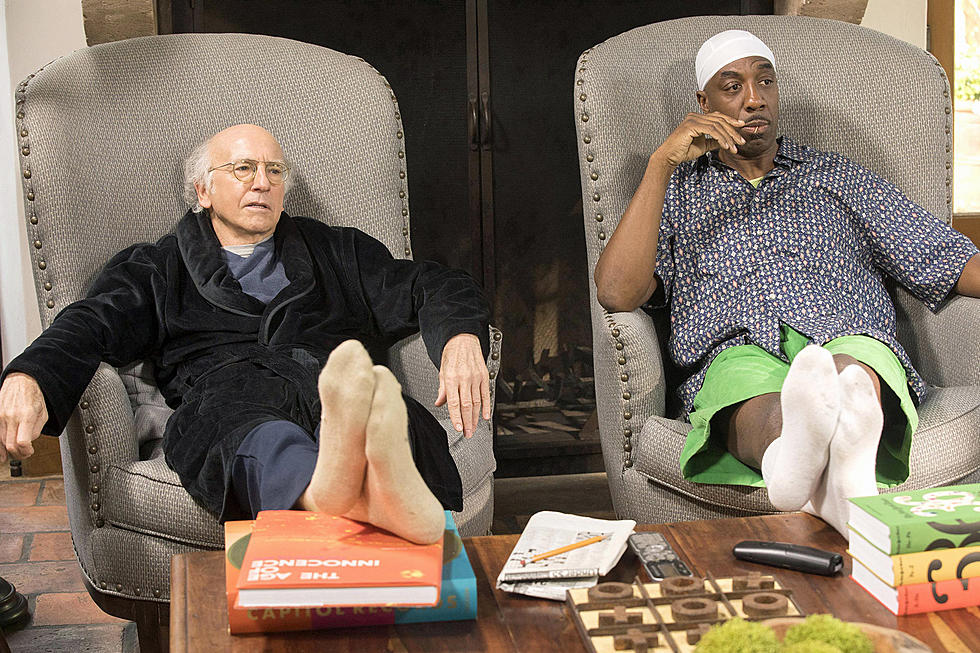 Larry David Tussles With a Toaster in the First 'Curb Your Enthusiasm' Season 10 Teaser
HBO
A new teaser trailer reveals that Curb Your Enthusiasm is finally returning for its 10th season on HBO in January 2020. It also reveals that Larry David is incredibly impatient with his toaster oven. Watch the minute-long struggle below:
No matter how hard our pitiful anti-hero tries, the toast trapped in the toaster will not budge. It's pretty obvious that the stubborn toaster is a metaphor for the lengthy wait in between seasons of the popular comedy series. After all, there was a six-year gap in between the show's eighth and ninth seasons, and it's been two years since the ninth season wrapped up. But good things come to those who wait — unless, like Larry, you give up right before the good thing happens. Curb Your Enthusiasm star Jeff Garlin shared on "The Last Laugh" podcast that the premise for the new season is his "favorite" of them all.
Curb Your Enthusiasm debuted as a one-off comedy special in 1999. It got its proper debut on HBO October 15, 2000, meaning that its 10th season will also mark the 20th anniversary of the show. Larry David stars as a fictionalized version of himself, going through the motions of life in Los Angeles as he suffers through awkward social interactions and painful misunderstandings. The show has been nominated for 38 Primetime Emmy Awards and won Best Musical or Comedy Television Series at the 60th Golden Globe Awards.
Season 10 of Curb Your Enthusiasm is scheduled to premiere on HBO January 19, 2020.
Gallery — Best 'Curb Your Enthusiasm' Episodes