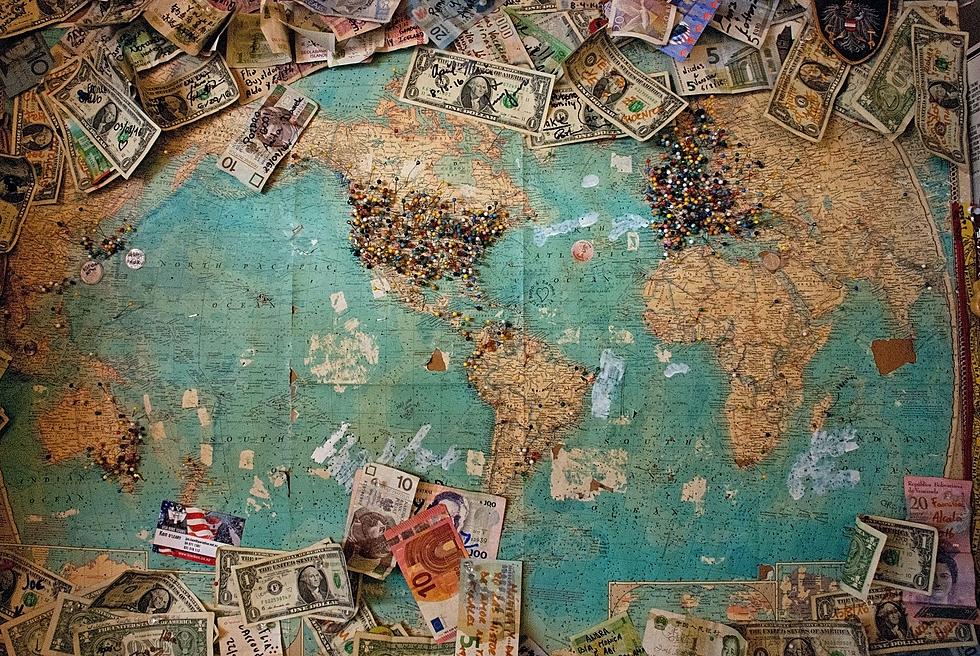 3 of the oldest wealthiest families in Washington state
Christine Roy on Unsplash
💰💰OLD MONEY BAGS
HOW DID THEY GET SO RICH? 3 of the oldest wealthiest families of Washington state
If it was easy to become rich in America, then everybody would be well-off and there wouldn't be any poverty. Sure, we know all about Washington's richest families, like the Gates, Bezos, and Allens, but what about those with the kind of quiet wealth that began in the America of long ago?
If you were lucky enough to have been born into an "old money" family in Washington state, then you likely are a descendant of one of these three particular families. You have likely heard of at least one of them; the other two, maybe not so much.
Nordstroms is a popular department store, particularly in the Pacific Northwest. The retail conglomerate began with Swedish immigrant John (Johan) Nordström, who was a potato farmer living in Michigan. He moved to Canada and got lucky "striking it rich" in the Gold Rush of the late 1800s. After moving to Seattle, he opened a shoe store with Carl F. Wallin. Carl sold his shares to John and John eventually passed on his business to his sons. The sons expanded Nordstrom to sell things beyond shoes, took the family business to customers overseas, and the rest is history. The wealth of the old Nordström family is immense in Washington state.
The family who made their wealth from selling steel rails to railways and logging equipment to businessmen. William Pigott Sr. was the brains behind the operation, and this was all right before the start of the Great Gatsby days of the 1900s. The family wealth is now estimated to be worth over 10 billion dollars.
How much wood can a Weyerhouser chuck? Enough to be billionaires and among the oldest wealthiest families of Washington state's history. The year 1900 was a lucky one for Frederick because he was able to get 15 people to partner up with him to purchase forest land from the railroad company. They made quite a big buck off those trees!
For more historical tidbits about some of Washington's oldest wealthy families, visit here.
Abandoned Oregon Theme Park: Thrill-Ville USA in Turner, Oregon
There's plenty of history to reminisce over at the old Thrill-Ville USA!
MORE TO READ:

Got a news tip? Email us here.
LOOK: Do you know these iconic quotes from '70s TV shows
Stacker
looked through the vast array of groundbreaking 1970s television and identified 25 of its most iconic (and most memorable) quotes.
WOAH: 99 Signs You Were a Teenager in the '90s
Grab your Hypercolor T-Shirt and Bonnie Bell Lip Smackers because we're traveling in time to the most radical decade of them all. Only real '90s teens will remember these iconic pop culture moments--see how many you recall!
LOOK: Best Beers From Every State
To find the best beer in each state and Washington D.C., Stacker
analyzed January 2020 data from BeerAdvocate
, a website that gathers user scores for beer in real-time. BeerAdvocate makes its determinations by compiling consumer ratings for all 50 states and Washington D.C. and applying a weighted rank to each. The weighted rank pulls the beer toward the list's average based on the number of ratings it has and aims to allow lesser-known beers to increase in rank. Only beers with at least 10 rankings to be considered; we took it a step further to only include beers with at least 100 user rankings in our gallery. Keep reading to find out what the best beer is in each of the 50 states and Washington D.C.
50 Most Popular Chain Restaurants in America
YouGov investigated the most popular dining brands in the country, and Stacker compiled the list to give readers context on the findings. Read on to look through America's vast and divergent variety of restaurants—maybe you'll even find a favorite or two.
Take a Pic of Yourself in Yakima at One of these 74 Mural Selfie Walls
Did you know that the city of Yakima, Washington, has over seventy-four (74) murals that would make for a fantastic place to get your sightseeing selfie? You've no doubt taken quite a few selfies in front of popular landmarks and selfie wallls.
Keep your eyes out for one of our unique photo-op murals to add to your collection in your social media pics, and stop and take a memorable selfie of yourself in the heart of Yakima!