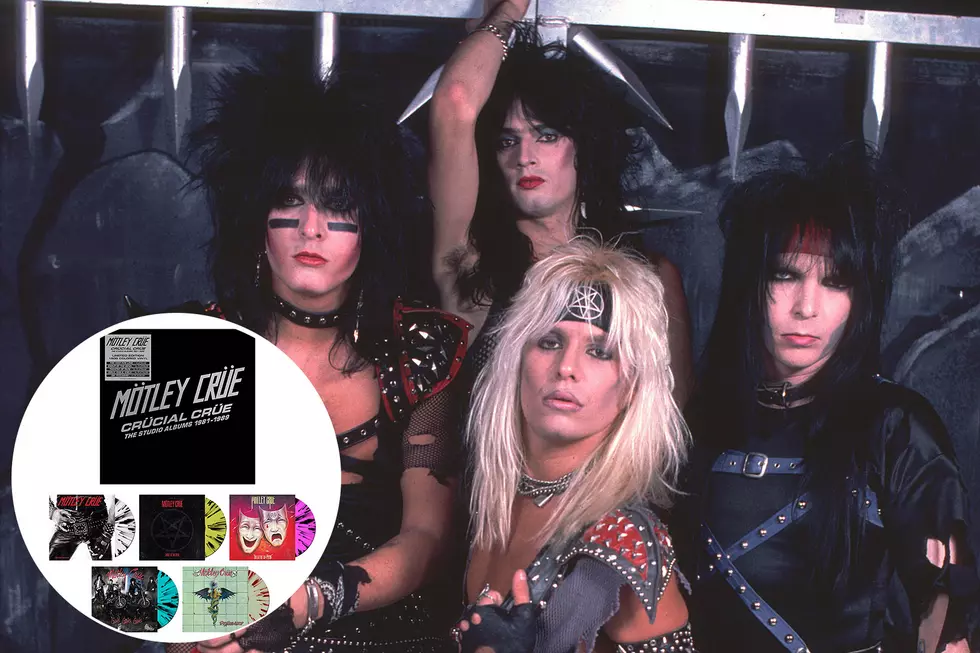 Enter For a Chance to Win a Box Set of 5 Motley Crue Albums on Colored Vinyl
Chris Walter, WireImage / BMG
Motley Crue were formed by Nikki Sixx on Jan. 17, 1981, and to celebrate over four decades of their legendary career, Loudwire Nights is giving you an exclusive chance to win a box set of the band's first five albums on colored vinyl.
You'll have from today (Jan. 17) at 3PM ET until Monday, Jan. 23 at 3PM ET to enter the contest, which you will find below. One lucky winner will be chosen to receive a limited edition Crucial Crue - The Studio Albums (1981 - 1989) box set, which includes Too Fast for Love (1981), Shout at the Devil (1983), Theatre of Pain (1985), Girls, Girls, Girls (1987) and Dr. Feelgood (1989) on different colored splatter-print vinyl.
See an image of the box set below, and scroll toward the bottom of the page to see a photo timeline of Motley Crue's famed career. The band's massive Stadium Tour with Def Leppard continues this year, kicking off with two dates in Atlantic City, N.J. in February. See all of the dates and get your tickets here.
Tune into Loudwire Nights tonight at 7PM ET to hear a special feature about the band, as well as three songs from their debut album Too Fast for Love.
Loudwire Nights with Toni Gonzalez airs nightly starting at 7PM ET. You can tune in anytime, from anywhere right here or by downloading the Loudwire app.
Motley Crue: A Timeline of Their Storied Career