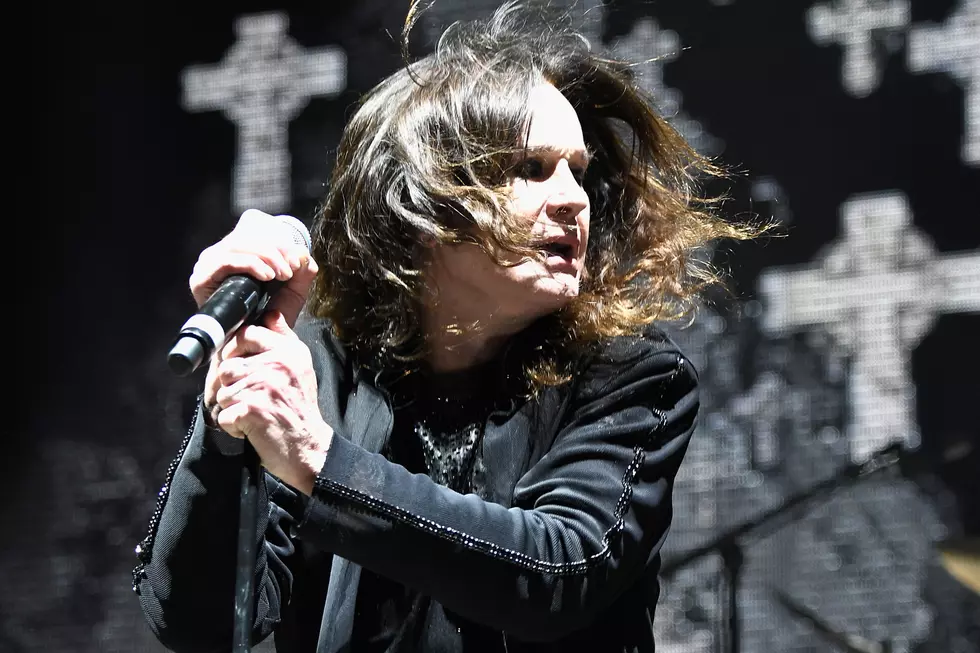 Judge Rules Ozzy Osbourne Antitrust Lawsuit Against AEG Will Move Forward
Frazer Harrison, Getty Images
The first step of Ozzy Osbourne's legal action is underway, as the singer has challenged AEG's booking policies. A California judge has ruled in favor of Osbourne's pursuit of the case. According to the Hollywood Reporter, U.S. District Court Judge Dale Fischer denied AEG's bid to stop Osbourne from pursuing the antitrust lawsuit case.
Osbourne filed suit back in March, alleging that he had been coerced into performing at the Staples Center in Los Angeles by AEG as part of his being able to play the O2 Arena in London. Osbourne had wanted to perform at The Forum, a venue that is overseen by Madison Square Garden company and former Live Nation leader Irving Azoff. The singer sought an injunction to keep from having the venue selection forced on him and others.
In his ruling, Fischer stated, "AEG argues that Ozzy was free to play anywhere he liked in Los Angeles as long as he did not use Live Nation as his promoter to do so. As Ozzy points out, this take on the allegations doesn't necessarily make AEG's actions less anticompetitive. But it is arguably different from what is pleaded in the complaint. … In any event, it is clear that the complaint alleges that Ozzy personally suffers damage in a fairly direct and non-speculative way by not being able to play in his preferred venues and that the damage stems from the kind of conduct that antitrust law is intended to prevent. AEG is alleged to be using market power in one market to foreclose competition in another through a tying arrangement. That tie allegedly harms Ozzy by constricting his choices on where to play his concerts regardless of whether Ozzy's or his concert promoter's name is on the contract with the venue."
Fischer also ruled that there was adequate evidence to show coercion, citing AEG's attempt to get him to drop his promoter. He also added, "Finally, a plaintiff does not need to show anticompetitive effects in a per se tying case, but Ozzy has nonetheless made numerous plausible allegations of how competition is harmed, most obviously through the restriction of competition in the tied market." See the court documents for Fischer's ruling here.
The next step in the case will be a scheduling conference that is scheduled to take place Sept. 10.
10 Greatest Ozzy Osbourne Quotes
See Ozzy Osbourne in the 66 Most Important Moments in Metal History