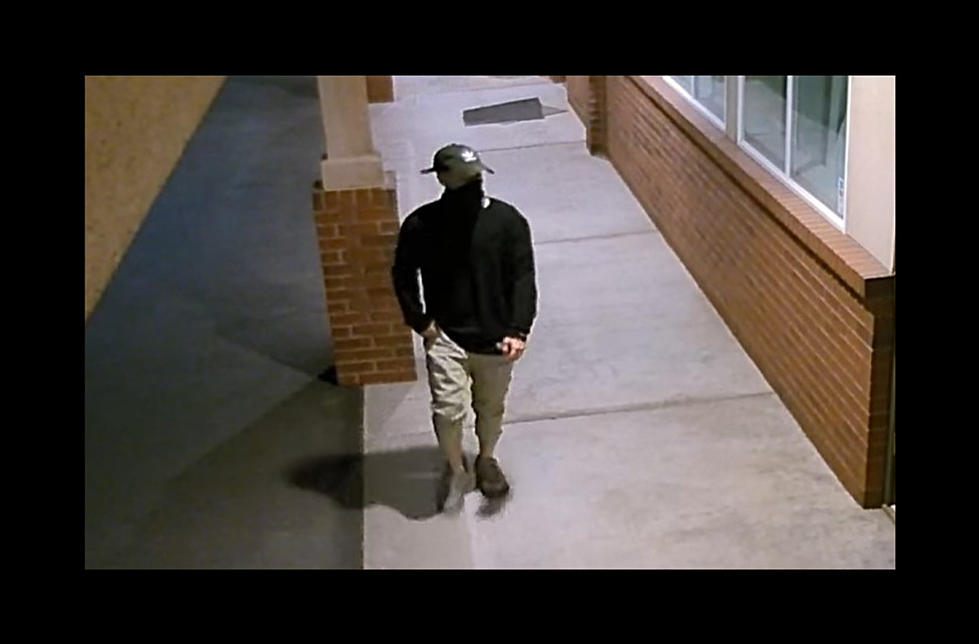 Kennewick Police Need Your Help to ID Sports Fan Burglar [VIDEO]
Credit: Kennewick Police Department Facebook page
The Kennewick Police Department is asking for your help to identify a burglary suspect. You would think that the suspect would have noticed the security surveillance. In any case, the man committed a crime and needs to accountable for his criminal actions.

The suspect in the photographs and video is accused of breaking into a sports memorabilia retail store and stealing merchandise.
The suspect forced his way in by breaking glass and stole several items from "On The Marq Sports Cards" on West Gage Boulevard in Kennewick.
According to the Kennewick Police Facebook page, the suspect was in a four-door dark-colored car.
Take a look at the cap the suspect is sporting.
I could be wrong, however, doesn't that logo on his cap look an awful lot like the Adidas emblem?
Kennewick Police are asking anyone with information to contact them at 509-628-0333. You can also remain anonymous by clicking the button below.
As always, thanks for viewing, and Police thank you for the tips. If you want to see some funny sports mishaps, keep reading. I think you'll enjoy!
KEEP READING: Here are 50 of the most famous sports goofs
CHECK IT OUT: 100 sports records and the stories behind them
TACKLE THESE: Check Out the Best Uniforms In Each NFL Team's History