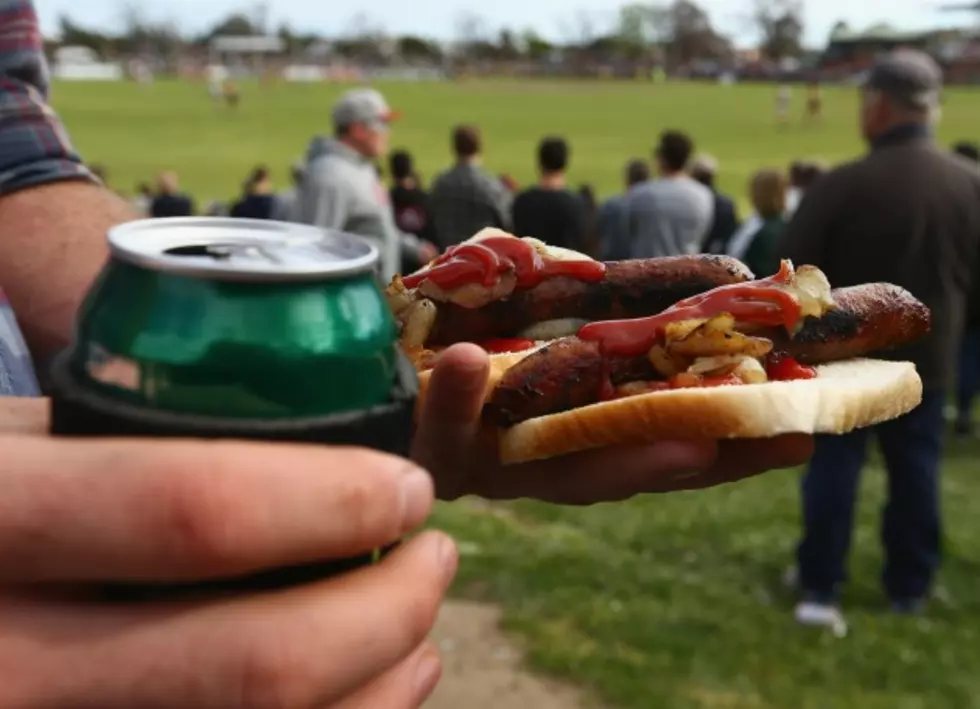 Labor Day BBQ Recipes — Last Barbecue of the Year, Almost! [VIDEO]
Getty Images/Robert Cianflone
Labor Day marks the end of barbecue season. Well, kind of! I barbecue all winter long. I do not care if there is snow on the ground! But, for get-togethers that are warm, this is about the last chance of the season. So, for these auspicious occasions I have some excellent recipes for you.
Part of the beauty of grilling is its simplicity. But that shouldn't mean you can't improve your grill repertoire or technique.
We've compiled a list of recipes and tips that can help you become a master of the open flame.
All-American grilled hamburgers
While you probably have pretty good idea how to grill a hamburger, it never hurts to see how somebody else does it. Watch this video tutorial from the BBQ Pit Boys, and you just might pick up a tip or two.
BBQ pork burgers
Hamburgers considered old hat in your home? Serve up some pork burgers with cheese this weekend.
Grilled T-bone steak
Can't go wrong with a juicy T-bone steak to officially kick off summer. Here's how to properly prepare it on the grill.
https://youtu.be/URZc6_Jiukg
BBQ pizza
Combine the greatness of the grill with the greatness of pizza. This tutorial shows you how to prep your pie on either a gas or charcoal grill, depending on your equipment.
https://youtu.be/gba6ZCM22ak
Grilled vegetable medley
The Food Network's Giada De Laurentiis grills her veggies in the kitchen, but you can summer-fy the recipe by taking the same steps on the outdoor grill.
https://youtu.be/ygHA6V18hT8
Beer can chicken
Keep your grilled chicken moist and stable on the pit with a can of beer.
https://youtu.be/xS6R2IzDI10
Grilled shrimp with lemon aioli
Break up the usual fare with lemony jumbo shrimp from the grill.