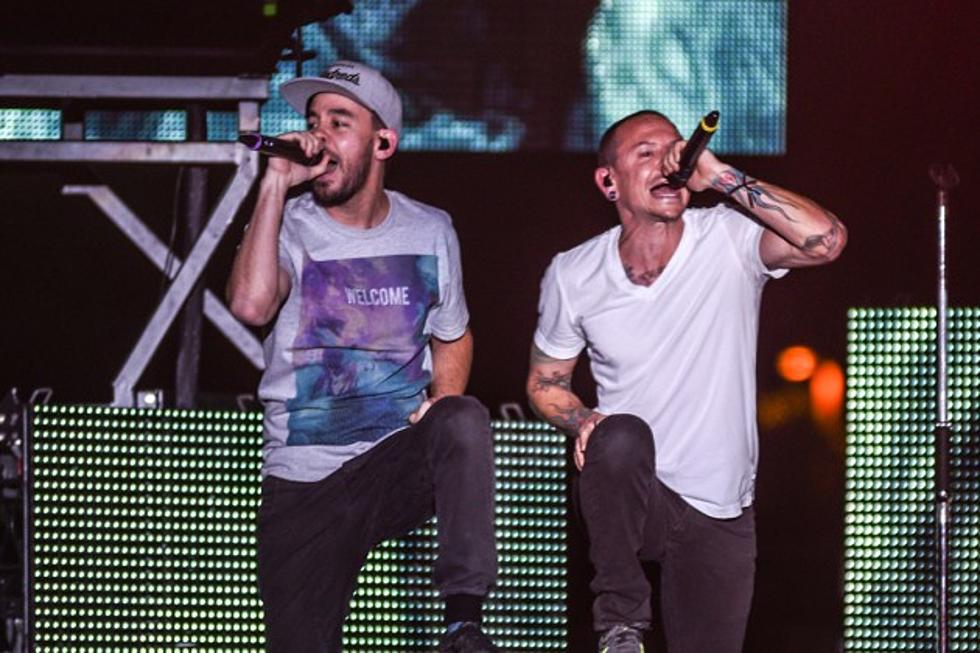 Linkin Park's Mike Shinoda Criticizes Media Portrayal of Chester Bennington's 'Kept Metal Alive' Quote
Loudwire / In Action Photos
Yesterday (July 21), a lot of news sources covered Linkin Park singer Chester Bennington's opinion that his band helped keep metal alive during the turn of the century. Linkin Park's Mike Shinoda has now chimed in, calling "clickbait" on the way many outlets reported on the story.
Bennington's claim certainly ended up being divisive when multiple outlets (including Loudwire) picked up on Chester's quote. The vocalist was reacting to a question about how fans often dismiss Linkin Park as a boy band with guitars. Bennington commented, "In my opinion, we actually kept metal alive," and went on to say that many newer bands have credited Linkin Park with getting them into heavy music.
In came the firestorm of metalheads who have ousted Linkin Park from any realm of the metal genre. Shinoda noticed the online chatter, offering his take on the situation via Twitter:
In other Shinoda news, he just evolved his Zubat into a Golbat:
Regardless of your opinion on the "kept metal alive" situation, Linkin Park have been going strong for more than 15 years and are expected to release a new album in either late 2016 or sometime in 2017.
See Where Hybrid Theory Ranks Among the Top 50 Hard Rock + Metal Debut Albums
Linkin Park's Joe Hahn Plays 'Wikipedia: Fact or Fiction?'