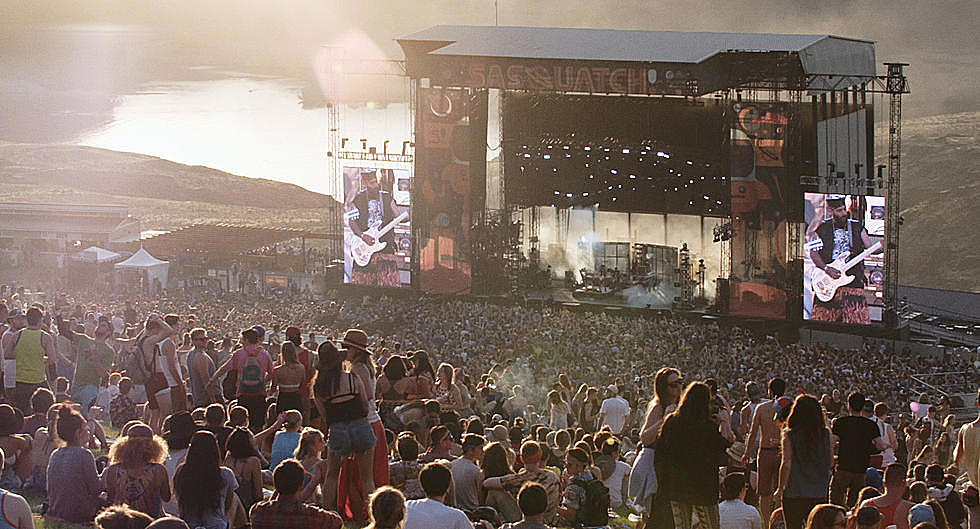 12 Live Music Venues in Washington State That We Love
Credit: Trafalgar Releasing-Michael Garcia
The last time you may have been to a live music event at one of the following 12 live music venues in Washington state that we love was likely in 2020 B.C.: Before COVID. Now that shows are beginning to return and some have rescheduled, let's take a look at why we love these places so!
White River Amphitheater
40601 Auburn Enumclaw Rd SE, Auburn, WA 98092
Come to Auburn for the concerts, stay for the shopping!
Cave B
348 Silica Rd NW, Quincy, WA 98848
Grab a glass of vino and enjoy some live music whilst enjoying the panoramic views of beautiful Washington state.
Chateau St. Michelle
14111 NE 145th St, Woodinville, WA 98072
A beautiful winery location where you can fall in love with and catch one of your favorite live bands.
The Gorge
754 Silica Rd NW, George, WA 98848
This place holds every sort of concert you can think of, from EDM and raves to the Dave Mathews Band! It is legend-wait-for-it-DARY!

Tacoma Dome
2727 E D St, Tacoma, WA 98421
Many great concerts have roamed the halls of this place. If you get lost in Tacoma, thankfully, you can find the venue by its humungous dome.
Legends Casino & Hotel
580 Fort Rd, Toppenish, WA 98948
A hidden gem in the heart of Central Washington. You can catch true comedy and musical "legends" at Legends Casino and its gorgeously renovated hotel.
Toyota Center in Kennewick
7000 W Grandridge Blvd, Kennewick, WA 99336
The best part of this venue is that it is attached to a swanky hotel (there's nothing like not having to worry about finding parking)!
Yakima Valley Sundome
1301 S Fair Ave, Yakima, WA 98901
It shouldn't be long before this place gets declared a national landmark if you ask me. The Sundome has hosted all kinds of fun concerts from Cher to Snoop Dogg to Carrie Underwood!
Climate Pledge Arena
334 1st Ave N, Seattle, WA 98109
The new home of the Seattle Kraken! I am old enough to remember when it was affectionately called Key Arena. I once saw Destiny's Child there. (I'm forever calling it "Key Arena"!)
Paramount Theatre
911 Pine St, Seattle, WA 98101
Just because it is a smaller venue does not mean it doesn't attract major concerts. I once saw George Clinton and the P-Funk crew here. One of the best shows of my life!
Showbox
1426 1st Ave, Seattle, WA 98101
Moore Theatre
1932 2nd Ave, Seattle, WA 98101
Famous Rockers From Seattle