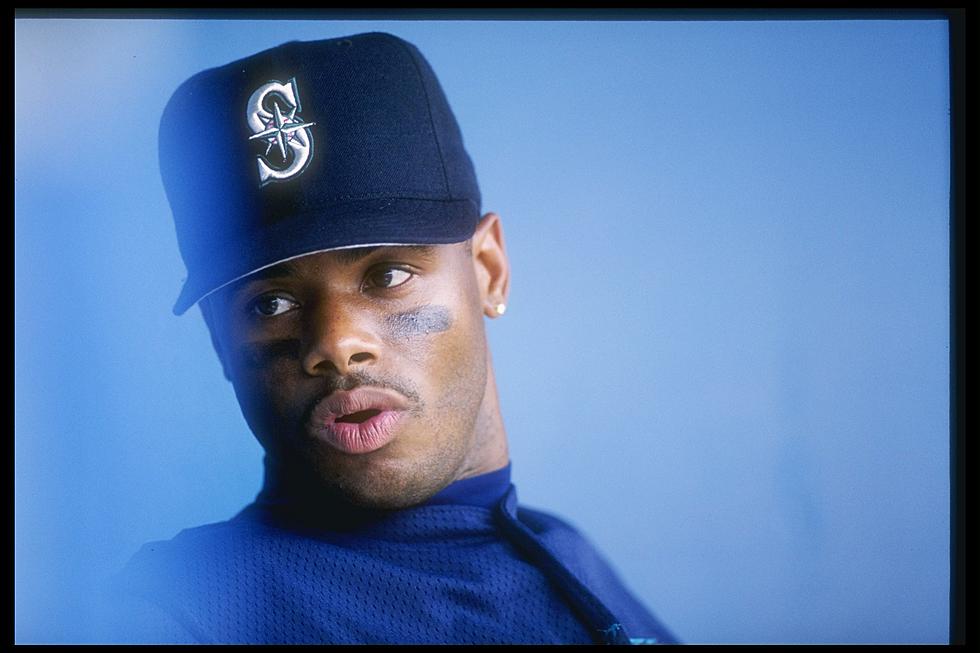 New Ken Griffey, Jr. Documentary to Air This Father's Day
Mandatory Credit: Matthew Stockman/Allsport
Ken Griffey, Junior's connection to his dad is one of the most celebrated relationships in the annals of baseball history. The two combined to become the first-ever father/son duo to play in the big leagues together. They also were the first to father and son to hit back-to-back home runs in a game while playing for the Seattle Mariners in 1990. Junior also hit his historic 500th career HR in front of his dad on... You guessed it, Father's Day.

All of that history makes it a no-brainer for the MLB Network to release a new 90-minute documentary on "The Kid" this Sunday (June 21).
"Junior", touts exclusive new interviews, stars and legends across the sports and entertainment landscape - including Hall of Famer Edgar Martinez, Hall of Famer Reggie Jackson, LeBron James, Bo Jackson, Gary Payton and Macklemore - discussing Griffey, Jr.'s generational talent, which transcended baseball and made him one of sports' most famous athletes.
The film sets out to chronicle Griffey Jr.'s journey from growing up in clubhouses alongside his father, to eventually becoming the face of the game throughout the decade of the 90s.
"Featuring his sweetest of all swings to his unforgettable swagger, Griffey, Jr. opens up about his life's seminal moments, which propelled him to 630 home runs and a first-ballot induction into the National Baseball Hall of Fame in 2016."

If you would like a reminder when it first airs, download the free 1460 ESPN Yakima mobile app and opt-in for "Alerts" and we'll send you a message!

Enter your number to get our free mobile app
KEEP READING: Here are 50 of the most famous sports goofs