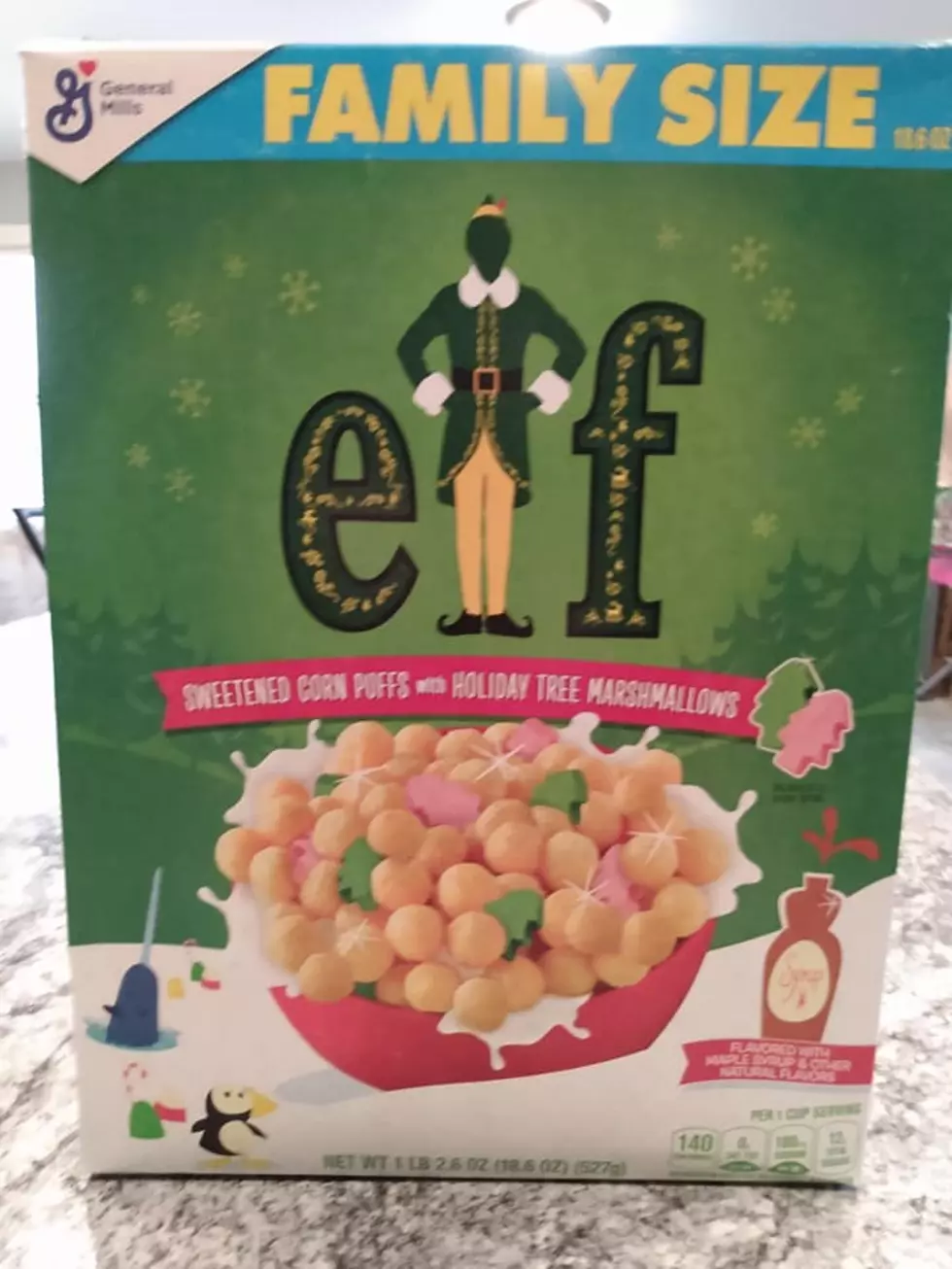 Our Elf on a Shelf Brought Us "Elf" Cereal
TSM/Todd Lyons
Our family has our own "Elf on a Shelf" named "Blaze" that is still up to his old antics.
Recently, he brought us the official "Elf" cereal.

The cereal is, actually, based off of the Will Ferrell movie of the same name. You know, the flick that has pretty much become a viewing staple since it was originally released in theaters back in 2003.
If you've seen it even once, you know that Buddy the Elf (Ferrell) has an affinity for sweets -- especially maple syrup! The boxed cereal stayed true to the story line as the corn puffs, intermixed with pink and green mini marshmallow Christmas trees, is flavored with maple. It smells pretty good, actually!
I don't know if I have "scooped" our resident breakfast cereal aficionado, John Riggs, or not but until Blaze brought this to our home, I had never heard of it.
Because the movie has become so treasured by many over the years, I thought that -- if you are a big fan of the movie -- you might be interested to know that this product was on the market!
Growing up, I swore that "E.T. the Extra Terrestrial" boxed cereal was the greatest dry cereal I had ever had. It was peanut butter and chocalate-flavored "E"s and "T"'s. Anyone else remember it?
Elf cereal
Follow me for other recipes or let me know what your favorite breakfast cereal of all-time is!
Simply opt-in for our "Alerts" via the FREE KATS mobile application!

Enter your number to get our free mobile app
Rock on!  \m/ \m/
Todd E. Lyons, Esquire
TOP 10: The best holiday TV specials of all time, ranked