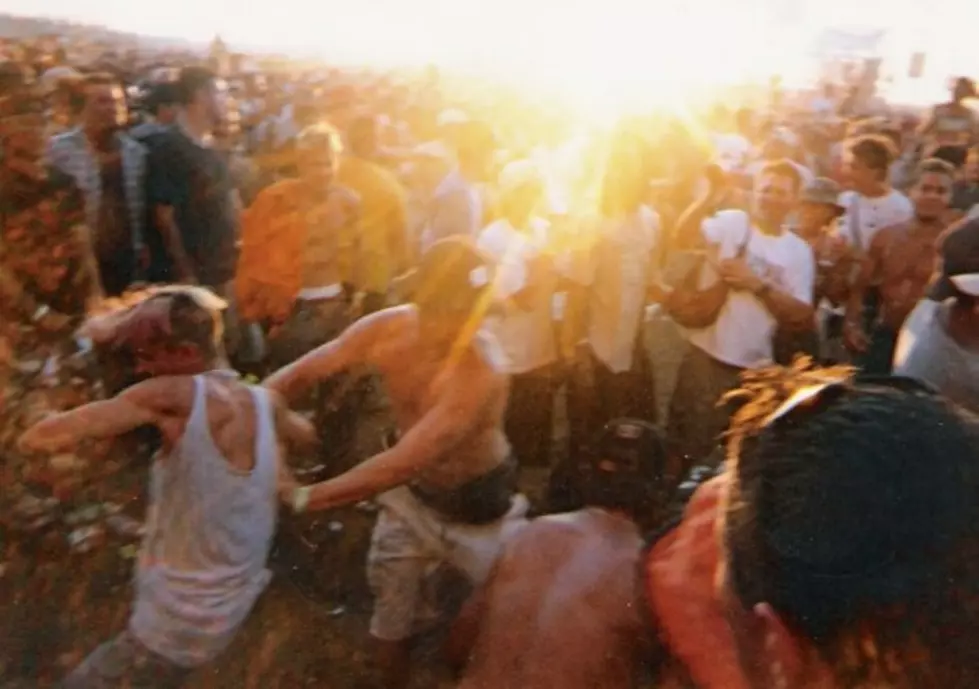 This Is The Best Summer Of Concerts Starts With Tool
Henderson took this picture from in one of the many mosh pits that erupted over the course of Woodstock '99
Todd and I talked about some of the epic concert summers of years past and not many of them can compete with the sheer number of MUST SEE tours this year.
I did NOT get tickets for the sold out U2 Joshua Tree extravaganza at CenturyLink Field this May. That is the biggest disappointment ever in my life right now. It's keeping me awake, honestly. If you have an extra grand laying around, there are second hand tickets you can get your hands on. But, buyer beware.
This week we are gearing back up for the SOLD OUT Tool show at the GORGE. Listen for the Totally Tool Two-fer and be the 12th Man (Or Woman)  to call 972-KATS to get your name in the TOOL BOX for the next drawing on the Todd & Hendo show.
Is it just me though, or has the concert going experience gotten a lot lamer in recent years.
Used to be you could count on a good, hot bashing in a smoke-filled theater to liven up any show. Now bearded hipsters stand there and vaguely sway to the music.
In my most favorite of years I bet I sustained many a concussion in all those wonderful mosh pits of the Epic 90's. I wonder if we'll ever get a Will Smith movie about the vast conspiracy to deny mosh pit induced CTE.