Win On The Wheel Of Tacos!
Sarah Johnson
The Wheel of Goodness also known as the W.O.G., also known as The Wheel Of Tacos, is sufficiently lubed and ready for you to Spin & Win! You know the deal, we tell you to call (509) 972-KATS (5287), you get through, you spin, you win! A big thank you to the fine folks at at Warner Bros (WB) for helping us out with digital downloads of their releases! They hooked us up, so we can hook up all our cool KATS listeners!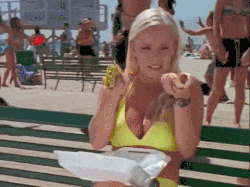 Taco Fest 2021 (FINAL WEEK)

To help celebrate National Hispanic Heritage Month, TACO FEST 2021 will be happening on Sunday, September 12th at Sarge Hubbard Park! This 21+ event will include sweet Latin music, entertainment, games and of course... TACOS! Presented by the Central Washington Hispanic Chamber of Commerce & The Valley Mall. You can purchase your tickets now at YakimaTacoFest.com and we'll also have GA tickets for you to Spin & Win on the Wheel Of Goodness! To help you get in the mood, check out this video from "Weird Al" Yankovic!
Mortal Kombat (2021)**
"Get Over Here!" Earth's greatest champions must battle to decide the fate of their realm and the the universe! This is no cartoon, no game... THIS IS REAL! "Mortal Kombat"! Own it NOW on DIGITAL & 4K ULTRA HD™ or give a Spin & Win on the Wheel Of Goodness!
Willy Wonka & The Chocolate Factory**
Celebrate 50 Years of Pure Imagination with "Willy Wonka & The Chocolate Factory"! Feast your eyes on the sweet treats and whimsical magic like you've never seen before, in beautiful high definition! Just give a spin & win this Gene Wilder classic! If you don't want to wait, you can own it now on 4K ULTRA HD™, BLU-RAY™ & Digital!
Godzilla**
A Monster Size Wedge that breathes fire & crushes buildings! "GODZILLA"! Staring Brian Cranston (Breaking Bad), Elizabeth Olsen (WandaVision), Aaron Taylor-Johnson (Kick-Ass)! Unleash the thrilling visuals and epic action of, "Godzilla," the first installment in the MonsterVerse franchise! Now in stunning 4K! Own "Godzilla" on 4K Ultra HD™ & digital now! For more details, click here!

Cats & Dogs 3: Paws Unite**
A wedge for the young ones, or the young at heart! The 3rd installment of the Cats & Dogs series! Cats & Dogs 3: Paws Unite! After a ten-year truce between cats and dogs, a tech-savvy, four-legged villain plots the next pet world war! It's up to a heroic team of cats and dogs to restore harmony and save the day! CATS & DOGS 3: PAWS UNITE! AVAILABLE NOW ON DIGITAL & BLU-RAY™!
Deathstroke: Knight & Dragons The Movie!**
One more wedge on the Wheel of Goodness (that doesn't involve a lose a turn, bankrupt, or spin again). & That's another prize straight from Timmy's Basement Secret Stash! The DC Animated Movie: Deathstroke: Knights& Dragons The Movie! DC Comic's villain and now anti-hero Deathstroke in his first staring & solo film!
You never know which prize will be on the W.O.G. so tune in every weekday morning for your chance to spin and win with Todd & Timmy & 94.5 KATS!
**Prize stock is limited, will be on the wheel while they last!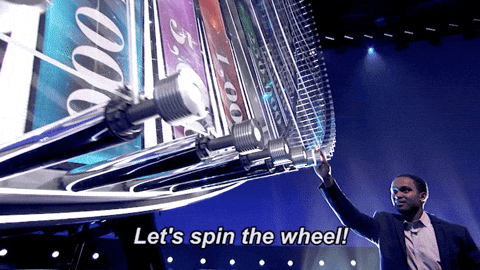 How long it takes to binge 'The Office,' 'Game of Thrones,' and 50 other famous TV shows
READ MORE: 25 Companies You Might Not Know Are Owned by Disney