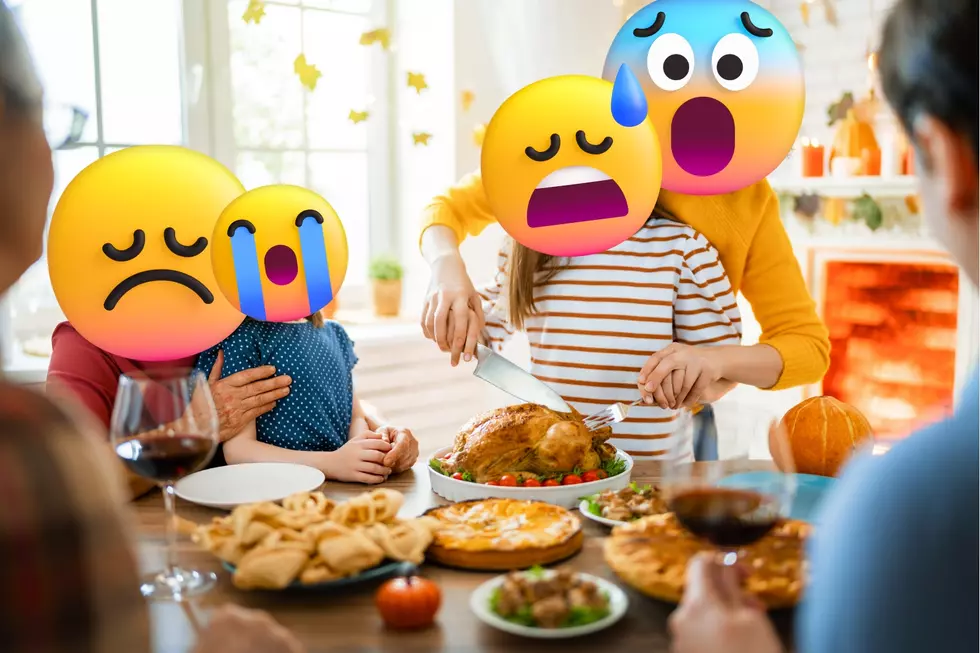 5 Turkey Tales of Ruin: How Thanksgiving Didn't Go As Planned For Yakima Residents
Canva
I hope everyone had a safe and sane Thanksgiving. I hope it was filled with fun, food, & family. But I know that it's wishful thinking that the holiday went perfect for everyone. I shared my story from a couple years ago, as a warning of what else you could explode on Thanksgiving, and that got some of my friends and listeners to reach out and share with me how their Turkey Day went.
Yakima Tales: A Ruined Thanksgiving
I received a couple stories how this year's Thanksgiving was rougher than they have been in the past. Some were dealing with family members who are sick, or have recently passed. That is very heart breaking. My mother passed on December 30th, so New Year's will never be the same for me, so I can relate. I received a few stories about being sick due to a stomach bug or the flu that's been going around. No fun to be not feeling well on a food-centered holiday. Here's a couple of messages I received that stood out above the rest.
"I ALMOST ruined Thanskgiving. I guess I bar-b-q'd too much this summer because I went to deep fry the turkey and ran out of propane. My wife (like most times) was a miracle worker and saved the day" – Jim Tilley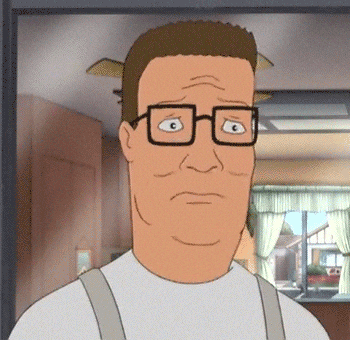 Giphy.com
Russell Carlson and his brother Dennis had some fun with me and their comments.
"Mine was ruined because you (Timmy) didn't come" – Russell Carlson
His brother responded:
"Russell showed up to my Thanksgiving! I could have done without that!" – Dennis Carlson
CHECK OUT: Something Else Can Explode On Thanksgiving
Those are the fun and great ways to have your Thanksgiving ruined. Then we have the other side of the coin. A message that came from a listener who requested to be anonymous:
"Found out that my bonus son and gf are addicts. Caught them getting high in my bathroom."
That sounds rough, fingers crossed that things will work out. I received one message where she was preparing for the worst, but nothing came of it.
"I came out of the closet to my family on Thanksgiving. My father looked at me and said 'we know, love you, pass the salt.' I was the one who was shocked. I was all prepared for a fight and instead, I got nothing. I'm very grateful, but also feel a little robbed. No matter what, I'll take it and am happy that it's done. Now we'll see what happens when I introduce my family to my girlfriend at Christmas." – Stacey M.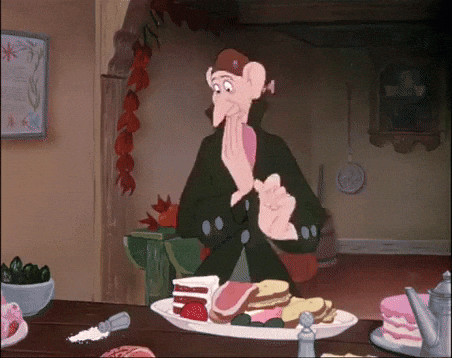 Giphy.com
That's awesome, and I know when you get stuck in your own head and imagine every possible scenario and outcome, when the reality finally comes, it can be pretty underwhelming. That's not necessarily a bad thing. The final ruined Thanksgiving story, sounds pretty epic.
"Three words: Political Food Fight." – Sean Johnson
I wish I knew more about this one, but I can assume politics were brought up, opinions were shared and hurt, next thing you know someone is getting a roll to the face. Hopefully everyone made up and helped clean up.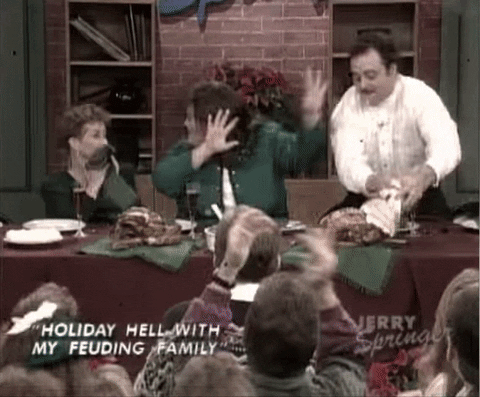 Giphy.com
If you have a story how your Thanksgiving was ruined, I'd love to hear it. Tap the App and send us a message to let us know.

READ ON: See the States Where People Live the Longest
Read on to learn the average life expectancy in each state.
."}" data-sheets-userformat="{"2":33554688,"11":4,"28":1}">
LOOK: 20 tips to help your houseplants survive the winter