6 Places Yakima Recommends To Get A Haircut
Canva
The old saying, "new year, new you," has been thrown around so much that many people don't even believe it, not only in their friends but in themselves. So, let's add a new twist to it. How about "new year, new DO" as in a hair-do?

For those of you reading this who know me, you know I'm bald. "Why is a bald guy telling us about the best places in Yakima to get a trim?" Well, I'm not. In 1998 I had my last barber haircut at a place in Naches, WA, called Leonard's Barber Shop. I'm not even sure if Leonard is still alive. He had a twisty mustache, a great sense of humor, and was a fantastic barber. After him, I started shaving my head and have not returned to the barber. So I have no cred in telling you where to go, so I'm not telling you where the best trim places are. That's why I reached out to the community to get their feedback, so they are the ones to tell you.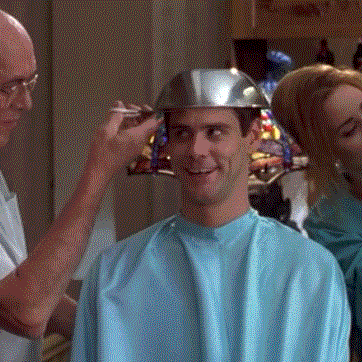 Giphy.com
Do or Dye Salon (2601 S 16th Ave) in Union Gap was recommended by several people, as well as Hair Affair (611 S 48th Ave. A) in Yakima!
"The team is expert at color as well as cuts & updos." & "A wonderful place to get your hair styled, for men, women or children."
– Hair Affair Google Reviews
When it comes to barbershops, Jagz The Barber Shop (812 Summitview Ave), DC Barbershop (407 W Nob Hill Blvd Suite 100), as well as Barber HQ (1103 S 24th Ave) & In The Cut (218 W 1st Ave, Toppenish), were all recommended highly by our listeners.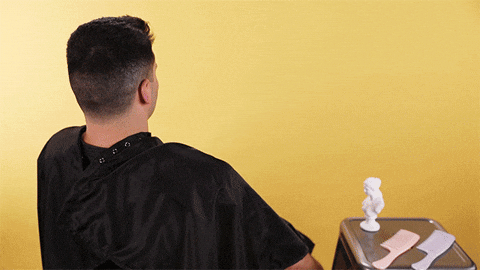 Giphy.com
Next time you need a cut, check out these hair specialists and snap a pic of your new do; we'd love to see it! Tap the App and send us a pic!

Tattoos Everyone Has in Washington
Feelings will be hurt. Just don't shoot the messenger because I'm just pointing out what I see.
Top 16 Mispronounced Towns in Washington State
There are a lot of towns regularly mispronounced in Washington State. These are the 16 that are the worst offenders.