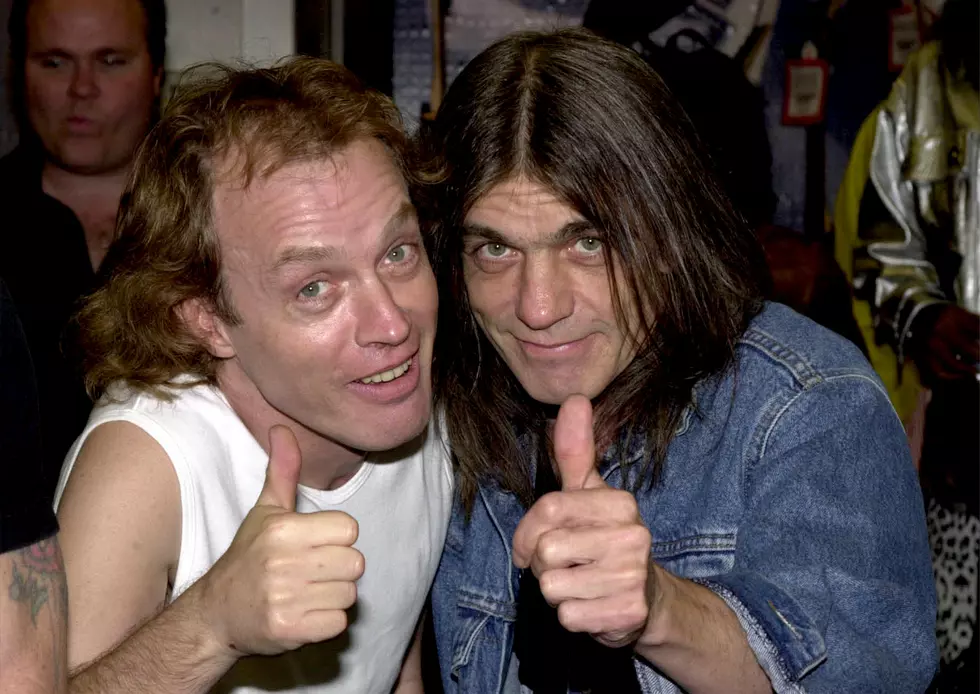 AC/DC's Malcolm Young Has Passed Away
This is a sad day for AC/DC and their fans as brother and one of the founding members, Malcolm Young has died.
The band made the announcement earlier Saturday morning on social media.
"Today it is with deep heartfelt sadness that AC/DC has to announce the passing of Malcolm Young," the band's statement read. "Malcolm, along with Angus, was the founder and creator of AC/DC. With enormous dedication and commitment he was the driving force behind the band."
Malcolm had been suffering from Dementia for several years and passed away peacefully with his family by his bedside.
Malcolm is survived by his wife O'Linda, children Cara and Ross, son-in-law Josh, three grandchildren, sister and brother.
The family statement said fans can visit the Sydney Morning Herald Malcolm Young Memorial website which will be available next week.
The family have asked instead of flowers to send donations to The Salvation Army.
His brother Angus released a statement saying his brother was a guitarist, songwriter and visionary.
"He was a perfectionist and a unique man," the surviving brother said. "He always stuck to his guns and did and said exactly what he wanted.
He took great pride in all that he endeavored. His loyalty to the fans was unsurpassed."
It has been a rough couple of years for the AC/DC family.
"As his brother it is hard to express in words what he has meant to me during my life, the bond we had was unique and very special," Young continued. "He leaves behind an enormous legacy that will live on forever. Malcolm, job well done."
KATS FM will play tribute to AC/DC all morning and throughout the weekend.