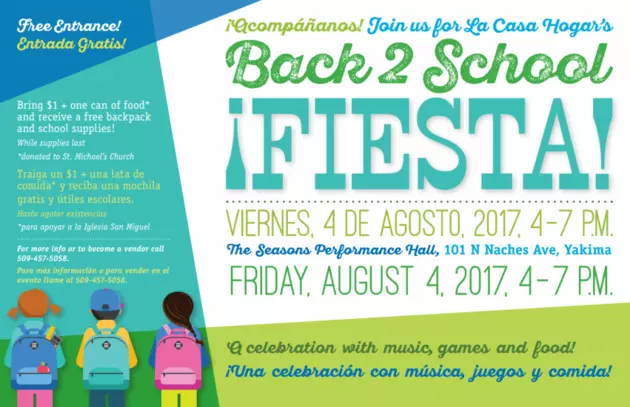 Back 2 School Fiesta Gives Bunches Of Free School Supplies Today 4PM-7PM
Courtesy La Casa Hogar
What parent couldn't use some free school supplies or a brand new backpack for their kids?
There will also be some free school supplies (while supplies last), kids STEM activities to keep that brain flexing, plus a live DJ so the kids can dance off some of that energy!
Rumor has it, there will also be some free snacks and beverages available!
*Food will be donated to St. Michael's Church.