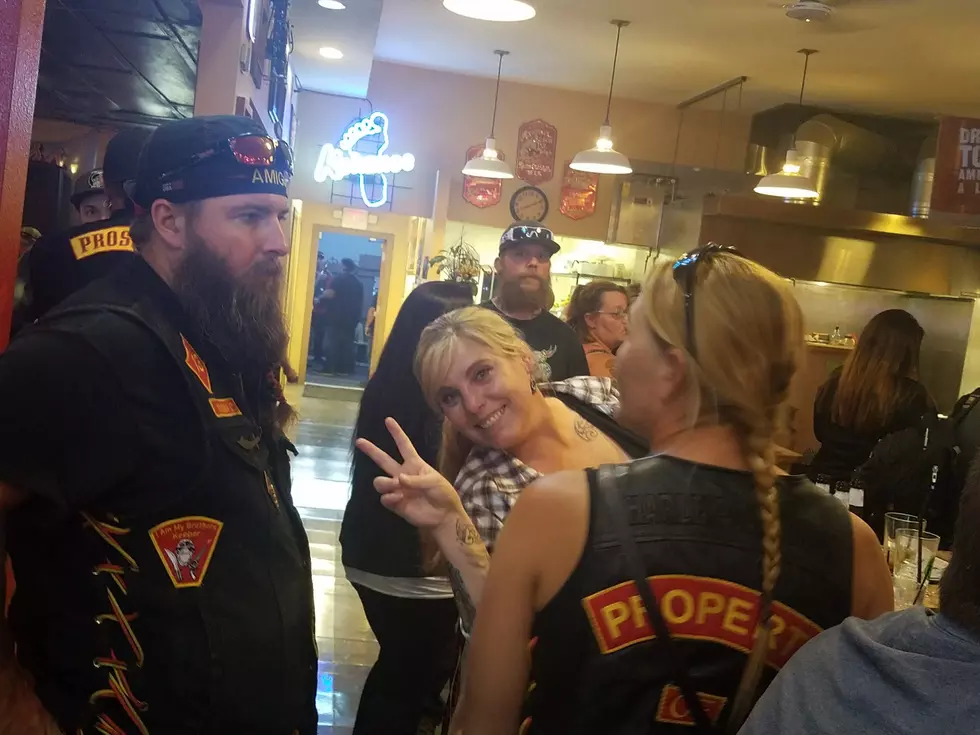 Central Washington Bike Nights: No Regrets After the Last Mile [PHOTOS]
Townsquare Media / Aimee Yoerger
Man, what a summer it's been! Rides from here to Ronald, Moxee, Ellensburg, Selah and back, sad times, good times and every mile in between, we've had our money's worth. And we've enjoyed your company at every turn.
So as we wrapped up the 2018 Central Washington Bike Nights season Tuesday night, we had a hard time feeling too sad to see it all end for another season. After all, it's just ... well, nine more months until the next ride, right?
Meantime, congrats to Rick Rangel who won a K2 cooler from Pepsi, and special thanks to our littlest biker, Leeum, who made it to as many Bike Nights as anybody this year.
Thanks again to Owens Cycle Inc., Pepsi and most of all, YOU for another great run -- we counted 125 bikes this week as we closed it out at the Old Town Pump Saloon in Union Gap: