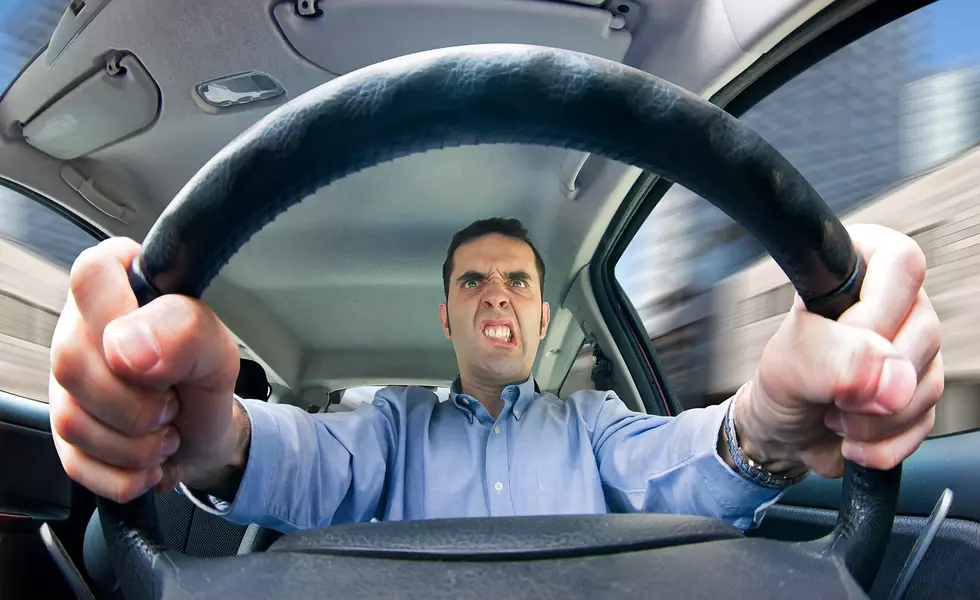 Hold On! It's The Wheel Of Goodness!
Carlos bcn
The Wheel of Goodness also known as the W.O.G., is sufficiently lubed and ready for you to Spin & Win! These socially distant prizes are a great way to give you guys the winning you want, and keep it simple to get the prizes to you while our business office remains closed. A big thank you to the fine folks at at Warner Bros (WB) for helping us out with digital downloads of their releases & Viera's Bakery for the tasty prizes! Prizes so good on the wheel, that you'll do a wheel!
WIN THEM BEFORE YOU CAN BUY THEM! NEW WEDGE ON THE WHEEL OF GOODNESS!!!! FOREIGNER @ TOYOTA CENTER IN KENNEWICK! Wednesday, September 22nd! Tickets go on sale this Friday (4/23) @ 10a via Ticketmaster, but you can Win Them Before You Buy Them with the Wheel of Goodness!
Doughnuts as big as your head! Take a spin to win A DOZEN DOUGHNUTS** from Viera's Bakery & Deli located at 516 W Lincoln Avenue right here in Yakima. Find them on Facebook and Instagram! You can still order a cake for the family or grab a decorating kit for the kids at Viera's Bakery & Deli!
Courtesy of Timmy's Basement Private Stash, the new film staring Gal Gadot, Kristin Wiig & Chris Pine! Wonder Woman 1984**! Diana Prince lives quietly among mortals in the vibrant, sleek 1980s -- an era of excess driven by the pursuit of having it all. A magical artifact threatens the world, and only Wonder Woman can save not only the day, but also the decade!
A Monster Size Wedge that breathes fire & crushes buildings! "GODZILLA"**! Staring Brian Cranston (Breaking Bad), Elizabeth Olsen (WandaVision), Aaron Taylor-Johnson (Kick-Ass)! Unleash the thrilling visuals and epic action of, "Godzilla," the first installment in the MonsterVerse franchise! Now in stunning 4K! Own "Godzilla" on 4K Ultra HD™ & digital now! For more details, click here!
The new film by Christopher Nolan, staring staring John David Washington and Robert Pattinson is now on the Wheel of Goodness! Fighting for the survival of the world, the protagonist is armed with only a word, "TENET"**! On a mission unfolding in something beyond real time; not time travel; inversion! Own it now on 4K ULTRA HD™, BLU-RAY™ & Digital!
A "blade" if you the wheel of goodness?!?! A half vampire, half mortal man becomes a protector of the Human race, while slaying evil vampires in the action classic "Blade".** Take a spin to win this badass film or own it on 4K Ultra HD & Digital today!
A wedge for the young ones, or the young at heart! The 3rd installment of the Cats & Dogs series! Cats & Dogs 3: Paws Unite!** After a ten-year truce between cats and dogs, a tech-savvy, four-legged villain plots the next pet world war! It's up to a heroic team of cats and dogs to restore harmony and save the day! CATS & DOGS 3: PAWS UNITE! AVAILABLE NOW ON DIGITAL & BLU-RAY™!
You never know which prize will be on the W.O.G. so tune in every weekday morning for your chance to spin and win with Todd & Timmy & 94.5 KATS! **Prize stock is limited, will be on the wheel while they last!
50 Famous Brands That No Longer Exist