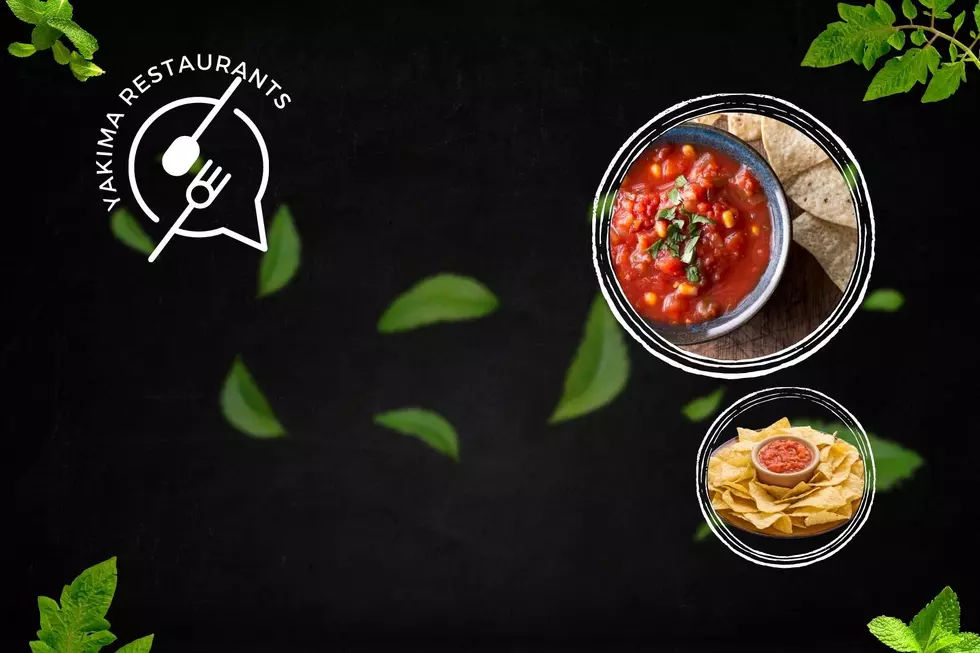 3 Yakima Restaurants That Have Some of the Spiciest Salsa in Town
Canva
Like it Spicy? So do we!
I like salsa that is so spicy, it makes my eyes water! I don't know why I love the pain from good salsa, but that is one of the two elements that makes for a great salsa. If a Yakima restaurant's salsa isn't spicy, I don't go back to eat at that establishment.
There are two main elements that makes for a great salsa at a Yakima restaurant: the spice level and the salty-ness (it has to be savory).

A perfect spicy salsa in a Yakima restaurant is the flavor. I don't want a spicy salsa that tastes like I'm eating dirt. Ew. Gross.

Here are 3 places in Yakima where I've found the salsa pretty dang spicy and left my mouth crying out for water and some extra tortillas asaptually!
The green (verde) salsa is kinda spicy!
I love their spicy salsa so much, I order it by the large container!
The spicy red salsa that I ordered for my chorizo breakfast burrito is HOT!
Speaking of the best and tastiest burritos in Yakima, I found five local places where they serve some dang good ones. You can read about it here or click on the link below.
Got a news tip? Email us here.
MORE TO READ:
8 Cool Times That Celebs Have Been Spotted in Yakima Valley
We get it, celebrities are just people like us; they eat and go to the bathroom just like anyone else...
When a famous entertainer or someone with notoriety comes to town, a lively spirit seems to fill the Yakima Valley air. Excitement gets kicked up a notch. When a celebrity makes time for a visit to the Yakima Valley it does feel kind of exciting, not going to lie.
LOOK: The most extreme temperatures in the history of every state
Stacker
consulted 2021 data from the
NOAA's State Climate Extremes Committee (SCEC)
to illustrate the hottest and coldest temperatures ever recorded in each state. Each slide also reveals the all-time highest 24-hour precipitation record and all-time highest 24-hour snowfall.
Keep reading to find out individual state records in alphabetical order.
LOOK: Baby names that are illegal around the world
Stacker
scoured hundreds of baby name databases and news releases to curate a list of baby names that are illegal somewhere in the world, along with explanations for why they're banned.